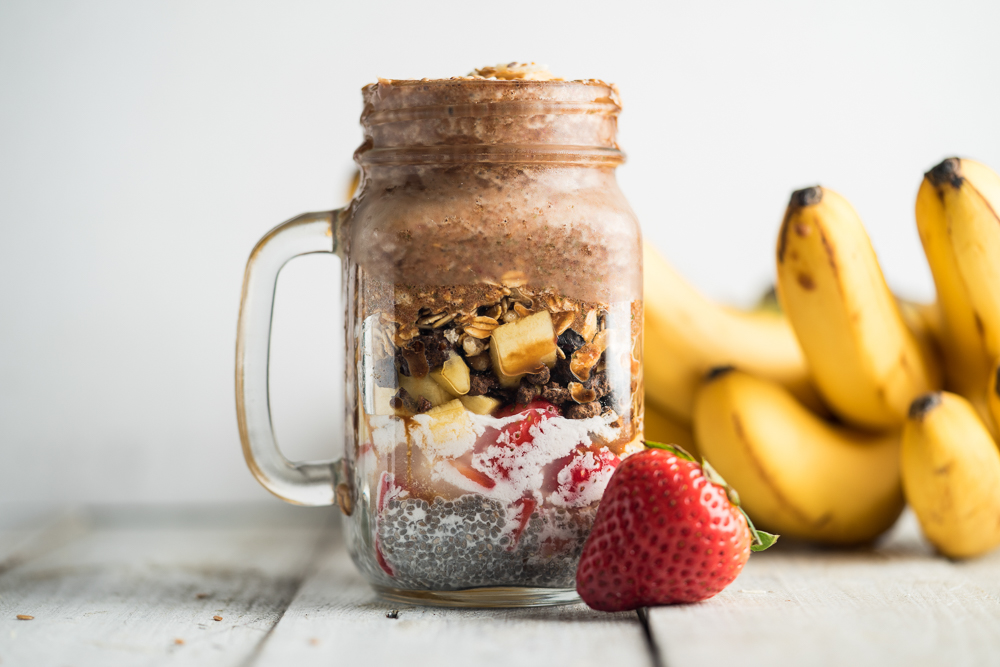 Smoothies are my most favorite snack!  I love finding different fruit and veggie combinations that not only taste amazing but also provide my body with all the good stuff it needs.  It's easy, quick and very satisfying.  You can also make it as light or heavy as you want.  Heavy – by adding cow's milk or nut milk, protein powders and oats – making it a full creamy meal replacement.
My go-to pre-work out smoothie, though, I make with coffee and chocolate.  Putting the smoothie in a parfait allows me to have chia seeds, whole fruit and crunchy layers of cacao nibs.  Super yum!!  This is a great breakfast treat as well that's bound to keep you full and energized for a number of hours.
But first!  You need a blender strong enough to crush ice and pureé frozen fruit like the Breville Kinetix Pro.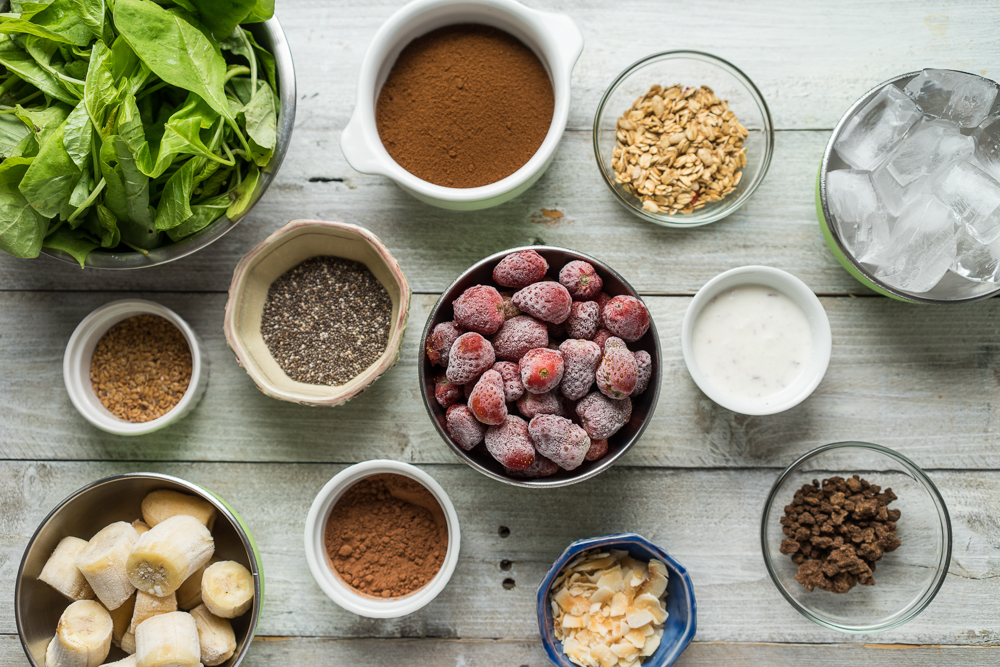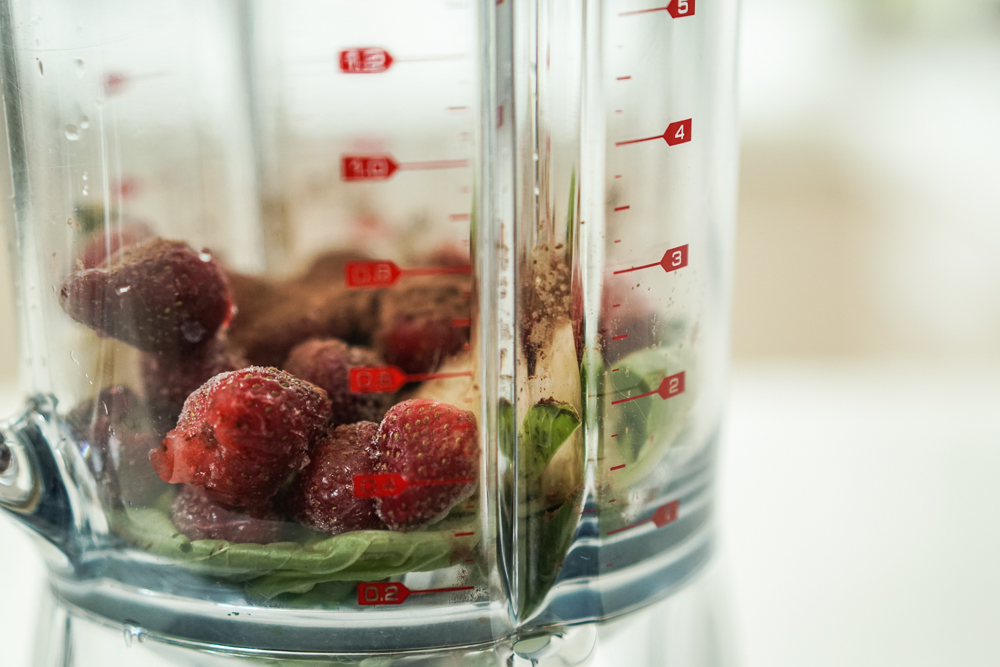 Always place the leafy greens at the bottom of the pitcher.  Then the fruits.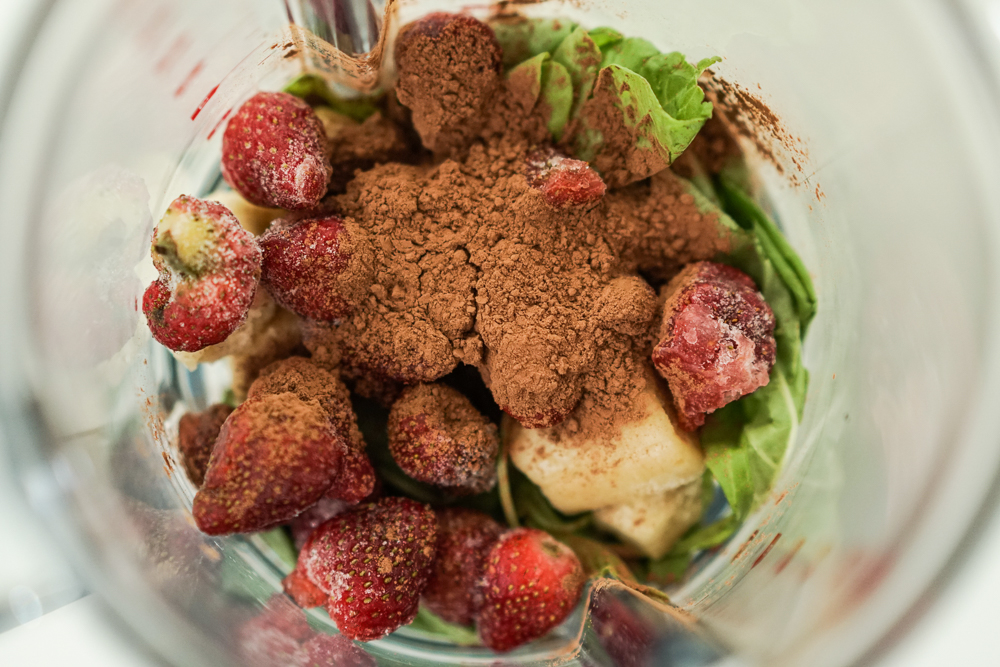 Add the cocoa powder then liquid.  Either coffee or water.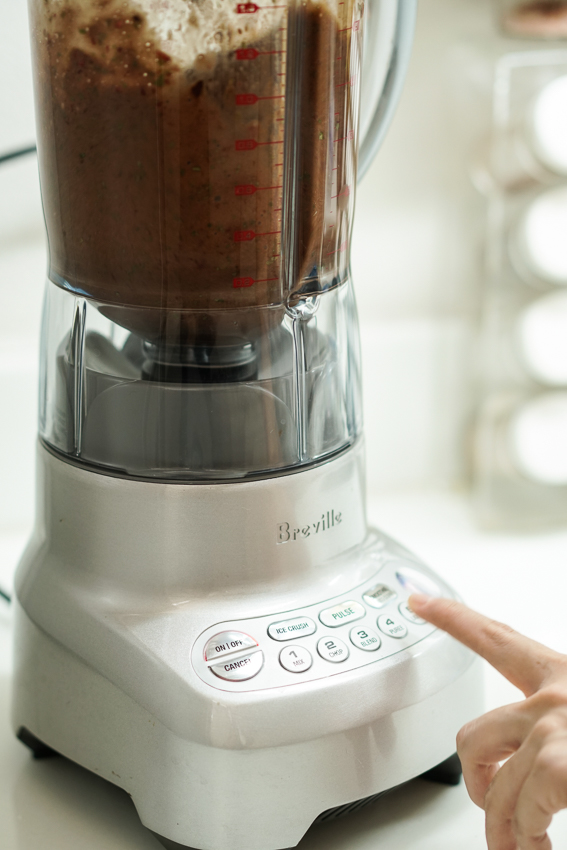 Pureé all of that together first.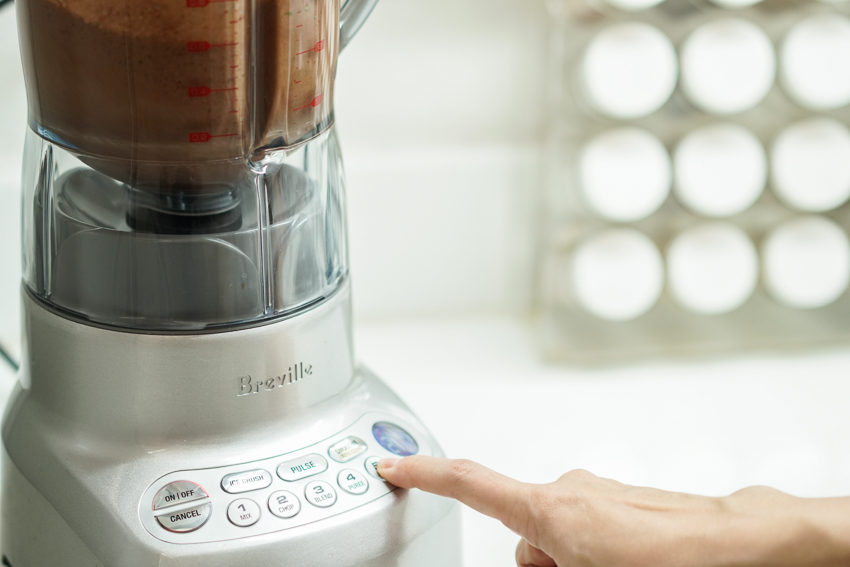 When smooth, add the ice then crush and blend.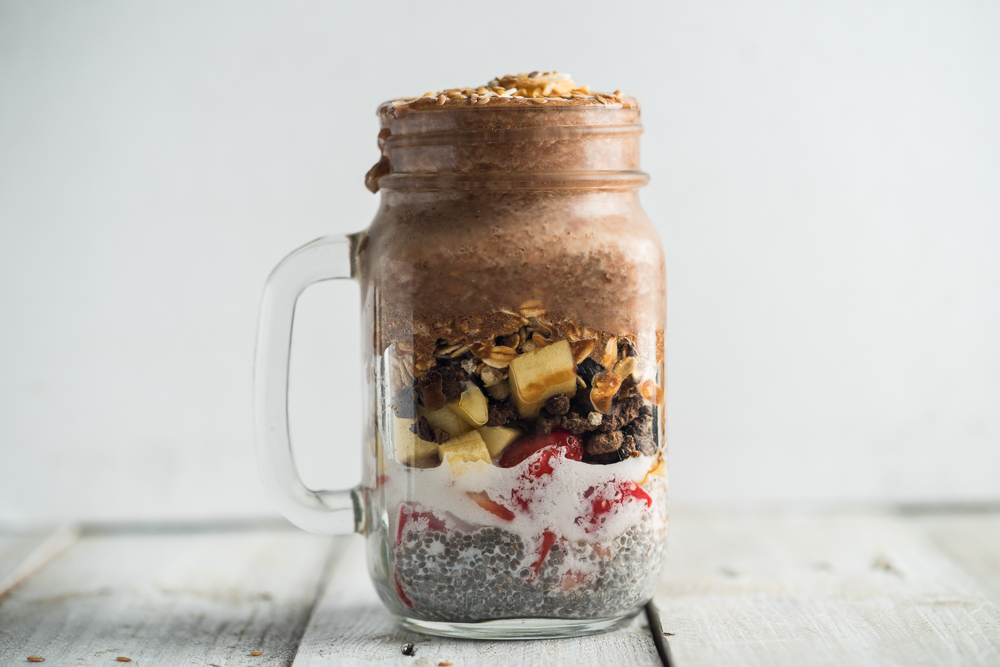 Enjoying layering!  Do it however you want and experiment. =)
Pre-work Out Chocolate Smoothie Parfait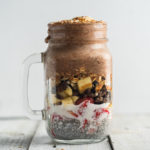 Ingredients
1 Tbsp chia seeds
¼ cup coconut milk
handful spinach
½ cup frozen strawberries
½ cup frozen banana
1 Tbsp cocoa powder
¼ cup coffee or 1 espresso shot
3 ice cubes
handful strawberry cubes
handful banana cubes
2 Tbsp dried coconut
2 tsp flax seeds
2 Tbsp cacao nibs
¼ cup granola
Instructions
Combine the chia seeds and coconut milk in a mason jar. Set aside.
In the blender, put the spinach at the bottom of the pitcher then add the strawberries, bananas, cocoa powder and coffee. Blend until smooth.
Add ice cubes and liquefy.
Layer mason jar with strawberry slices, banana cubes, dried coconut, cacao nibs and granola, smoothie, flax seeds and dried coconut.  Have fun!
Notes
Add any additional notes here.