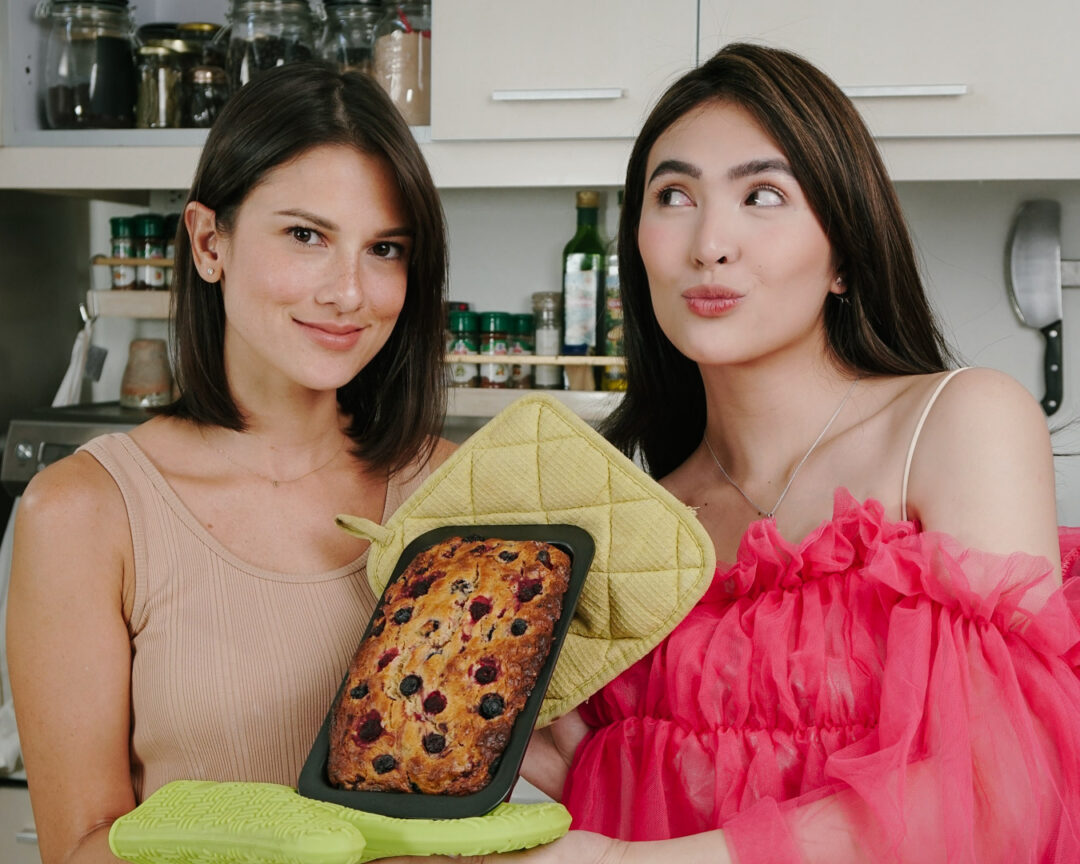 I like my pastries a little rustic. Mainly because I have no talent in baking fancy-looking stuff. I'm a self-taught baker so I find beauty in my baked goods looking relaxed and fuss-free. Just like me =)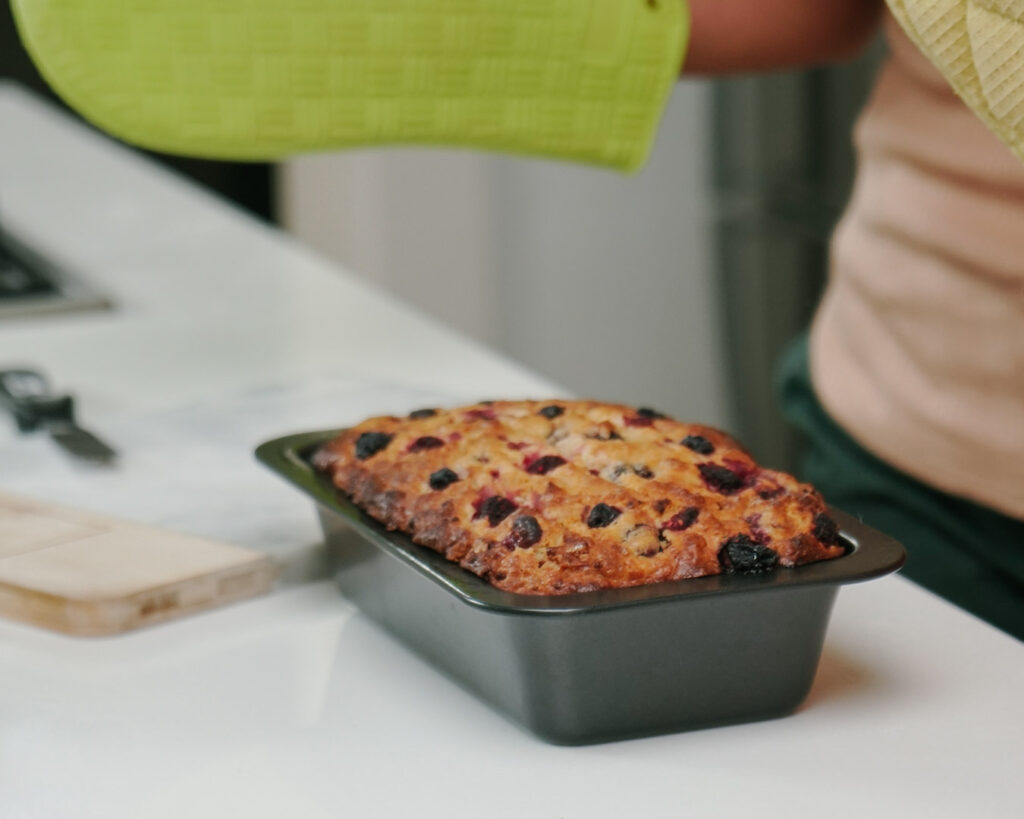 No matter how rough this may look compared to professional baked goods, it is delicious and indulgent without feeling heavy or greasy. The tart lemon and raspberries help with that. But still mildly sweet enough to have as a dessert or with tea or coffee. Recipe below!
My kitchen helper for this recipe is Sofia Andres who likes to hang out with me in the kitchen.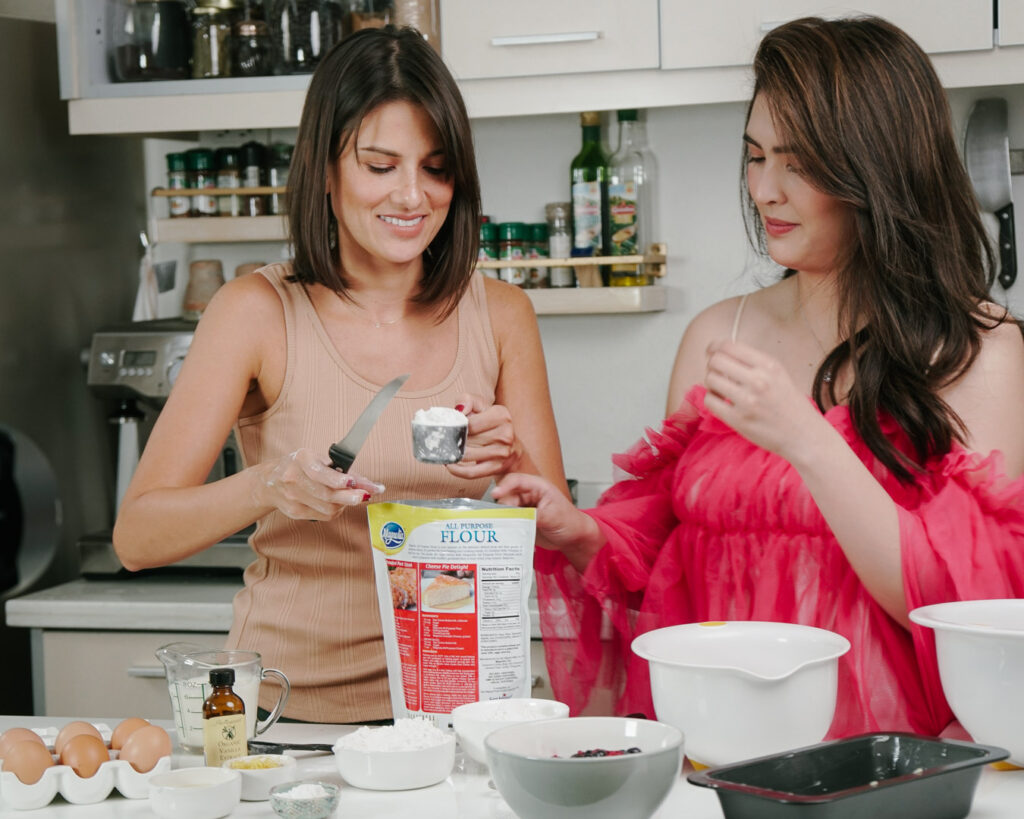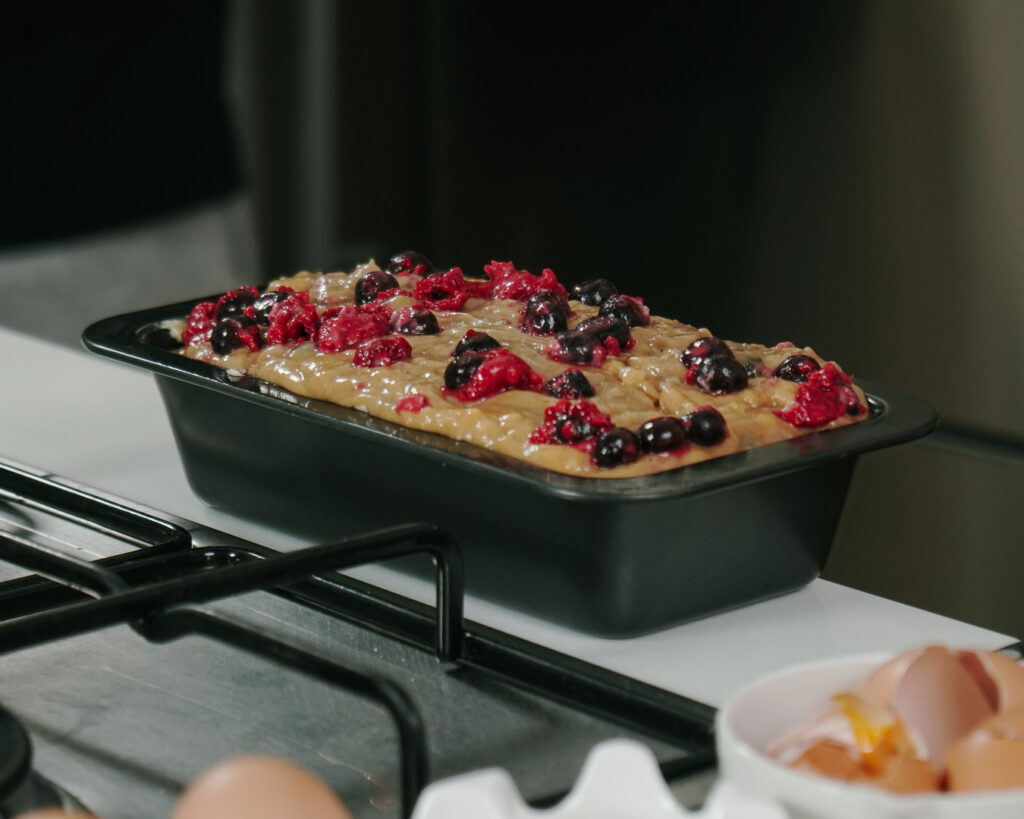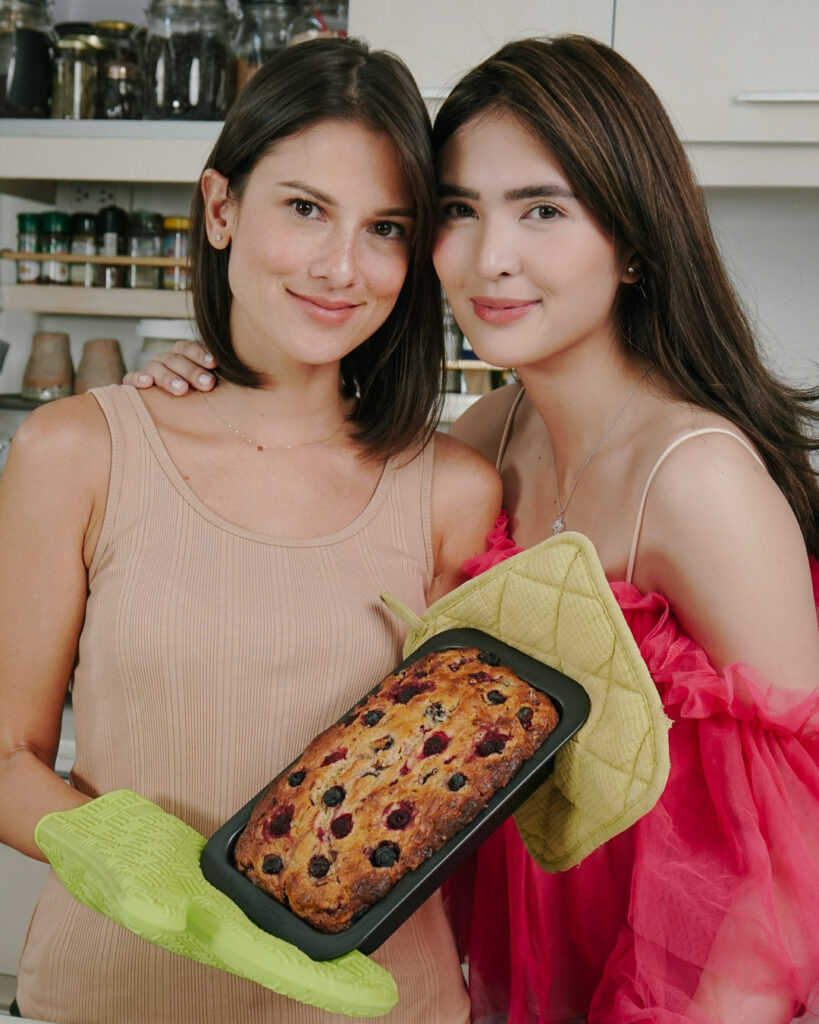 Lemon Berry Loaf
Prep time: 10 minutes
Baking time: 45 minutes
Ingredients
1 tsp Butter for greasing
1 ¾ cup Flour
1 ½ tsp Baking powder
¼ tsp Baking soda
½ tsp Salt
3 Eggs
1 cup Full fat Greek yogurt
¾ cup Sugar
3 Tbsp Lemon juice
2 Tbsp Lemon zest
2 tsp Vanilla extract
½ cup Salted butter, browned (125 grams)
¾ cup Blueberries
¾ cup Raspberries
LEMON GLAZE
½ cup Icing sugar
2 Tbsp Lemon juice
1 Tbsp Lemon zest
2 bowls
Whisk or fork
Microplane or cheese grater
Rubber spatula
8-9 inch loaf pan
Instructions
1. Set a pan on low heat. Brown the butter. Stir every few minutes & don't let it burn.
2. Preheat the oven to 180 C. Grease loaf pan with butter.
3. Cool the brown butter.
4. In a small bowl, whisk together flour, baking powder, baking soda & salt.
5. In a large bowl, whisk eggs first then add yogurt, sugar, lemon juice, lemon zest, vanilla extract & brown butter.
6. Pour dry ingredients into wet ingredients and fold over a few times in a figure 8 until combined.
7. In the small bowl, mix 1 Tbsp of flour with 3/4 blueberries & raspberries. Save 1/4 for the topping.
8. Pour berries into batter & gently fold a few times.
9. Pour batter into loaf pan & scatter remaining berries on top. Bake for 45 minutes.
10. Pierce the center of the loaf with a toothpick. If the toothpick comes out with batter stuck to it, bake for another 5 minutes and check again.
*Ovens heat up differently. Check every 3 minutes until toothpick comes out clean. You want crispy brown edges, not burnt.
11. Cool the loaf, whisk together icing sugar, lemon juice & zest. 12. Drizzle the lemon glaze.
Notes
Must have with coffee or tea.  It's heavenly!