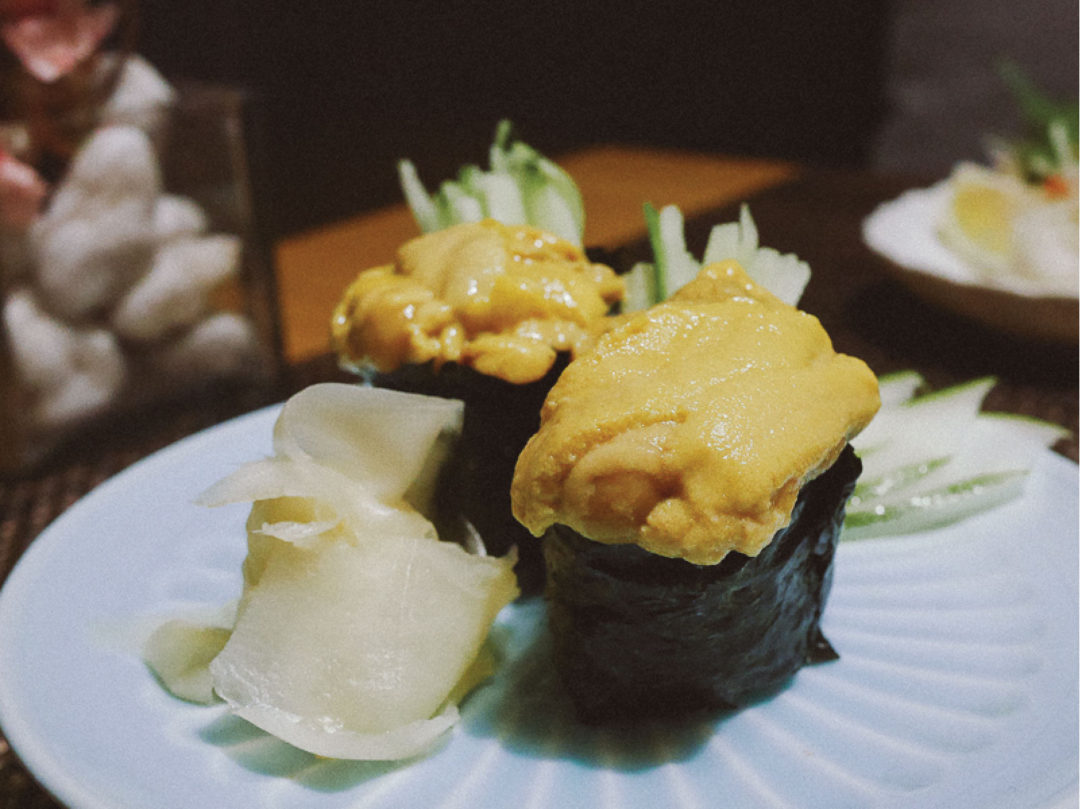 Japanese cuisine has become highly competitive in Manila.  I remember the days when all people were after was a good California Maki and Chicken Teriyaki.  With the amount of options available in the Metro, we are becoming more selective of the quality of ingredients, authenticity and creativity of Japanese food.  Restaurants like Minami Saki, have set the bar high for all 3 categories.  There are many simple yet high-quality raw fish staples and more creative sushi items like their aburi selection.  I especially enjoyed the variety of high-protein dishes like the tuna steak and gindara.  It's a great balance to all the rice you'll end up eating in the sushi.
As you can see from everything I have eaten at Minami Saki, the menu extends far beyond the typical Manila Japanese restaurant fare.  The hamachi head and scallops in tamago sauce are two new things I've learned to love.  I also appreciated the freshness of their salmon sashimi and uni nigiri.  And as you know, I must have my leaves.  They had a wide selection vegetable dishes – both raw and cooked.  I got my dose of vegetables from their Minami saki salad and my favorite alternative to Japanese fried rice – yasai itame.
Have you ever tried Japanese cheesecake?  It's usually fluffier and lighter than rich New York cheesecake.  Minami Saki does theirs so well!  One serving comes with 4 slices and we ate all of it.
The best part about this restaurant is that it isn't overpriced considering the quality and ambiance you get.  Fancy Japenese restaurants usually charge and arm and a leg for high-quality ingredients.  This place gets packed during dinner time so be sure to call and reserve a table!  Minami Saki is located in Astoria Plaza, Escriva drive, Pasig.