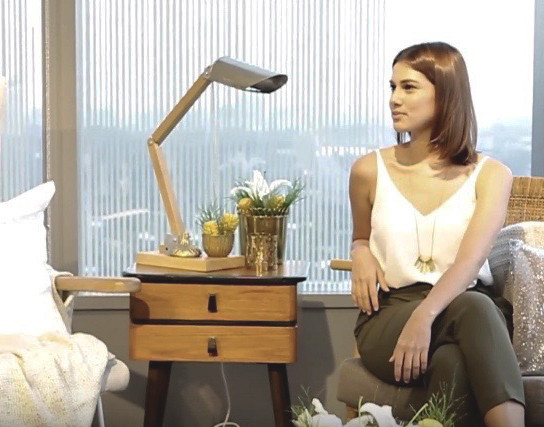 If there's something I could do for a living, separate from the work I do as a TV personality and fitness entrepreneur, it would be to design and decorate spaces.   I had so much fun styling a vignette for the launch of H&M's Home Collection for the holidays! Check out the fun and affordable pieces that can add sparkle to your personal space.
Being tapped to put together a vignette for H&M Home was such joy. I thoroughly enjoyed going through the store and picking out décor that I wanted to highlight for the launch. What I liked the most about the collection was that not everything was sparkly! They had pieces that felt more rustic with touches of red. I love sparkles for Christmas but for some people, it might feel a bit too girly or glam.
I'd also like to give props to Space Encounters for allowing me to pull out furniture from their shop. Their Scandinavian mid century pieces perfectly complemented H&M's aesthetic.
I love interior design! Stay tuned for the documentary about the renovation of my house, shot from June to December 2015.