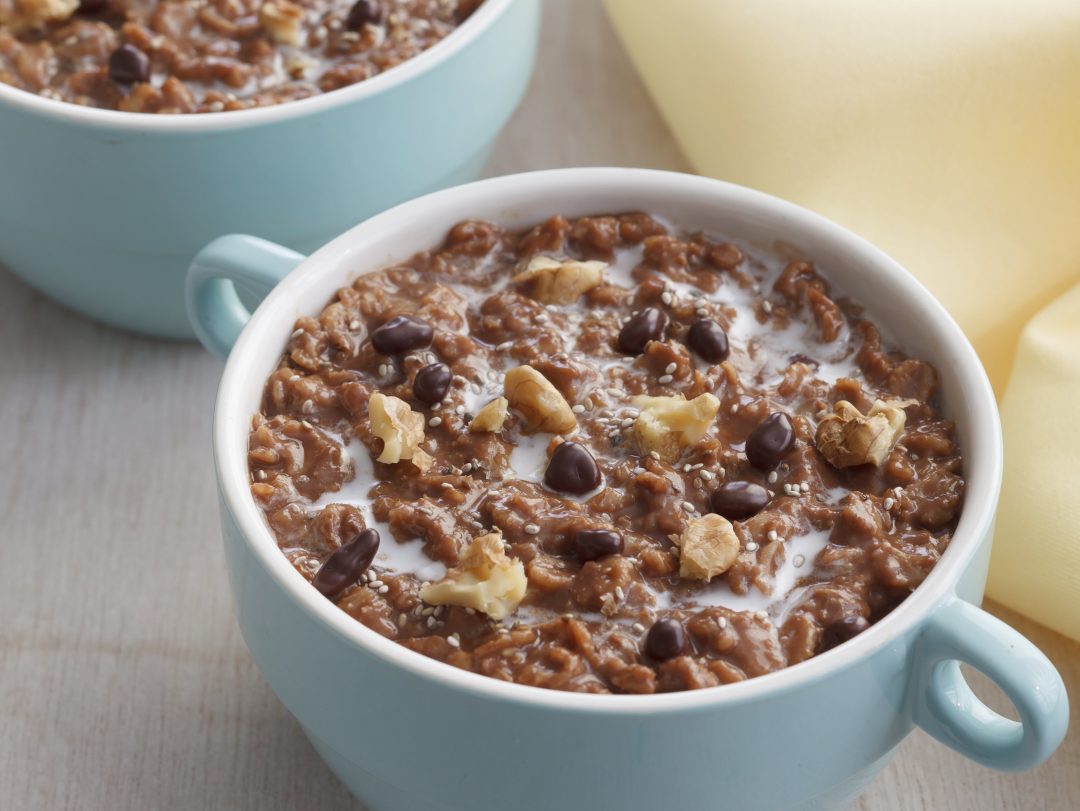 There's no shortage of chocolate and healthful ingredients in this breakfast bowl that serves as my go-to meal almost every morning!  This recipe is so easy to prepare and takes very little time so it's perfect for people who are always on-the-go!
I absolutely love champorado.  As an actress, this is one of my favorite meriendas that they serve on set with tuyo!  (I'm so Pinoy, I know =) )  …because it reminded me of the warm feeling I would get as a child, eating champorado at home on rainy days.  Yes, making it the regular way with white rice, milk chocolate and condensed milk is delicious but I just can't take that amount of sugar anymore.  Sorry but I'm being real, belly fat comes from eating too much refined sugar and because I love champorado so much, there's no way I could eat it even once a week anymore.  And what about diabetes?  My dad already has it.  I've seen how too much sugar can mess up your health down the road.
I am one for indulging and never depriving!  It's all about finding healthier alternatives to satisfy your usual cravings.
This Oatmeal and Chia Champorado is the perfect example of an indulgent breakfast meal minus the grease and guilt.  Oats are a great alternative to white rice.  Apart from the complex carbohydrates that keep you fuller longer, the fiber also flushes your gut and keeps your belly trim.  Chia seeds are becoming a popular superfood to mix in with any beverage or cereal.  They are loaded with many nutrients and almost all the carbs in them are fiber as well!  What does that mean?  You get full on it, it passes through you, then comes right out after your body has absorbed the nutrients from it.  Raw honey is an antibacterial food that boosts your energy as well.  I personally have a sweet tooth and replacing table sugar with real raw honey has been so beneficial in managing my weight.  If you are still concerned about the calories and sugar in honey, you can hold off on that and add bananas to the champorado!  That's what I do when I need to be lean for a shoot!  Last but not the least, my favorite energy-boosting antioxidant – cacao nibs!  Beneficial for its ability to fight free radicals that may cause damage to your cells, making you sickly or age faster.
All that from champorado?  Yes!  And remember to never skip breakfast!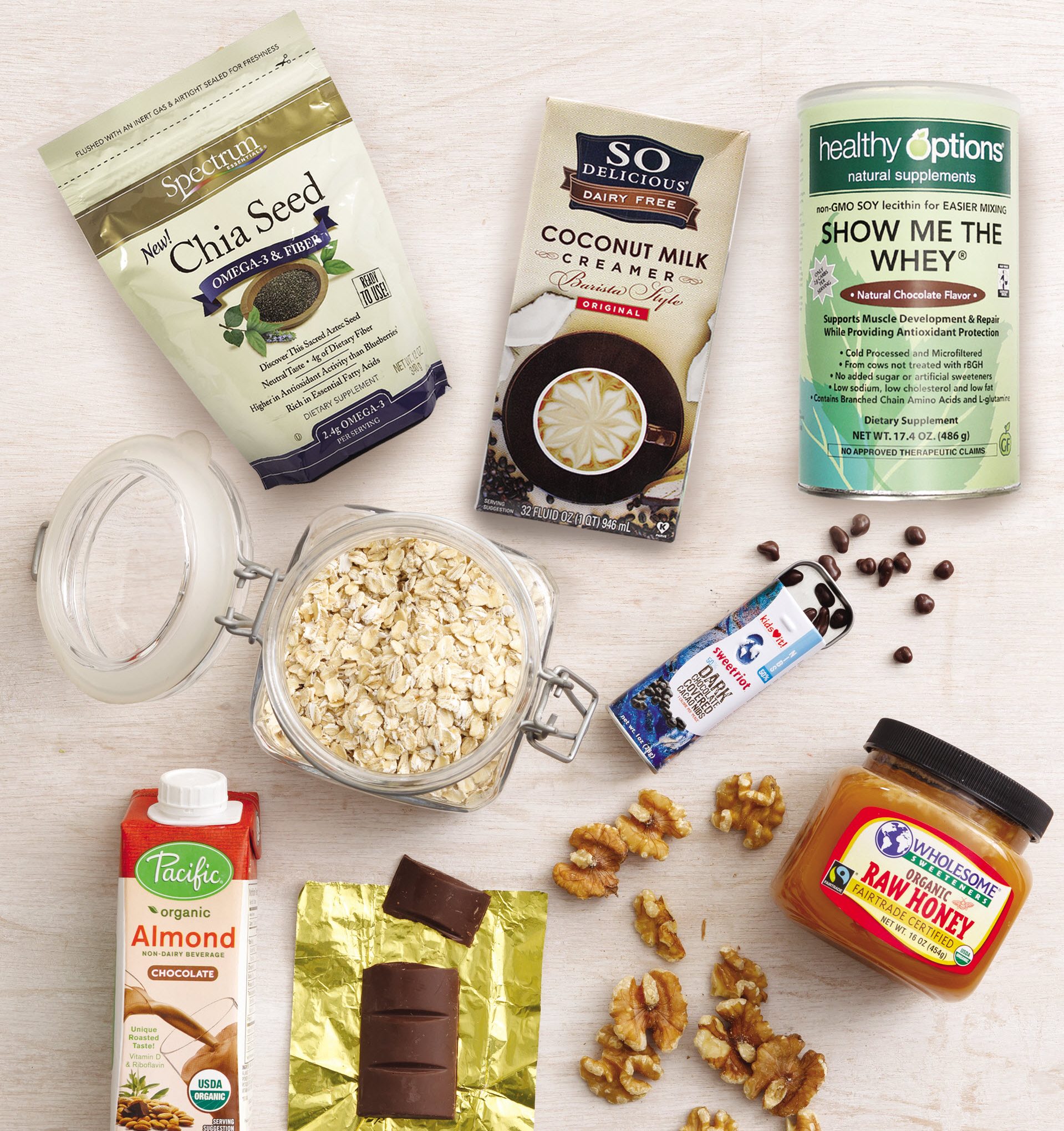 Oatmeal and Chia Champorado
Yield: 1 serving
Prep time: 10 minutes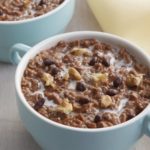 Ingredients
1 cup organic chocolate almond milk
½ cup gluten-free rolled oats
½ scoop chocolate whey
1 Tbsp chia seeds
1 Tbsp dark chocolate, chopped
2 Tbsp coconut cream
1 tsp organic raw honey
1 Tbsp cacao nibs
1 Tbsp organic walnuts, chopped 
.
Instructions
1. Heat the chocolate almond milk, chocolate whey powder (or plant-based protein powder) and oatmeal in a pot until oatmeal is soft.
2. Transfer to a bowl and stir in chia seeds and chocolate bits.
3. Mix together coconut cream and honey and swirl the mixture on the oatmeal.
4. Top with cacao nibs and walnuts. Serve immediately.
Notes
You can make this recipe with any kind of nut milk or regular cow's milk.  I also enjoy adding some bananas or strawberries to this recipe