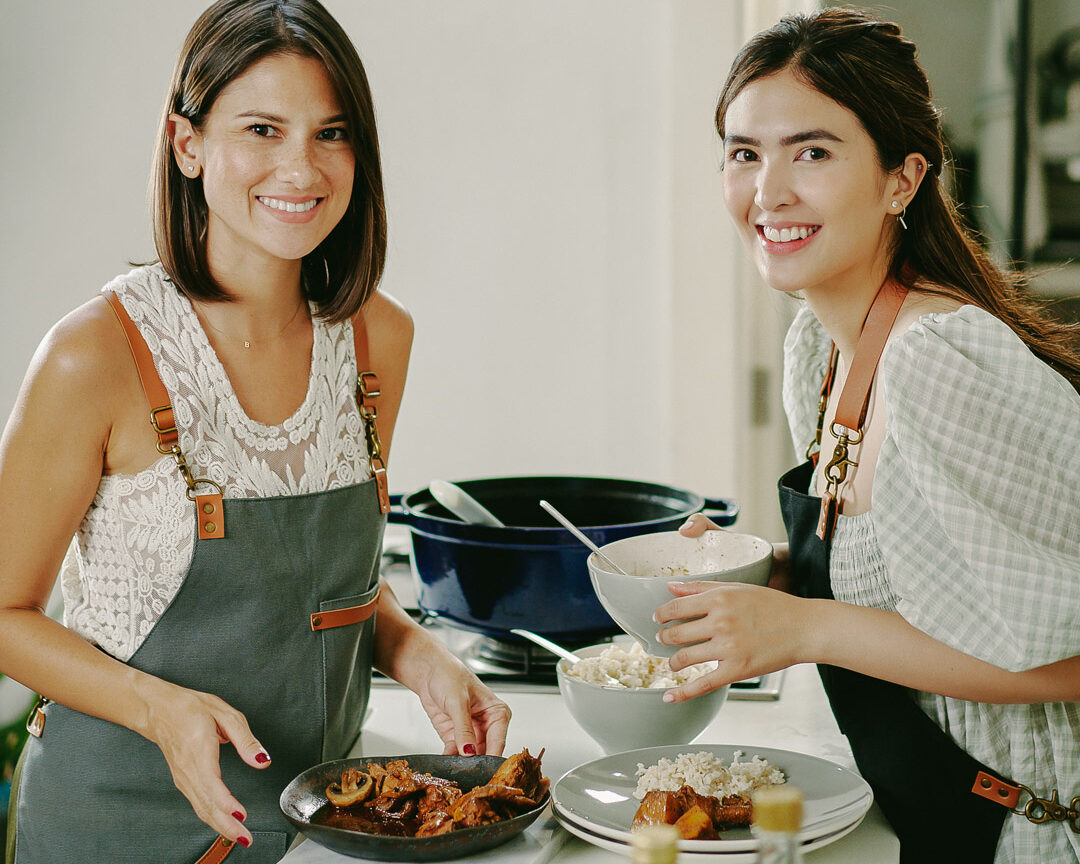 A personal challenge I gave myself in 2019 was to not eat chicken. The previous years, I didn't eat pork and beef. I'm a weirdo that way like to abstain from certain foods for a long period to test my self control. Doing so helps me develop better eating habits and just have the mindset that I have control over my behavior. It makes me mindful of the choices I make in life!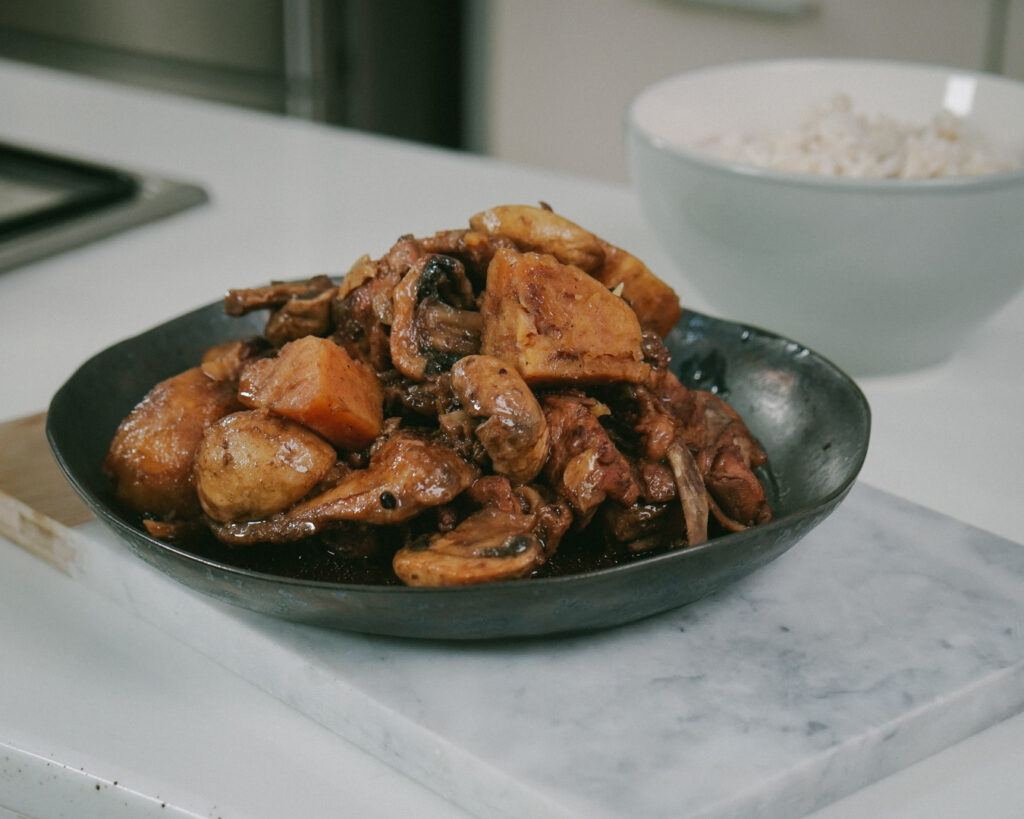 Now to this special adobo recipe…
I really love adobo. Who doesn't? I like my adobo rich, saucy and addictive. I found that I can give the classic dish more depth by using apple cider vinegar and balsamic vinegar. They coat the chicken with rich flavors and create and beautiful glaze. These vinegars are quite common in most big supermarkets so I encourage you to give it a shot! You won't regret feeding your loved ones with this dish, especially during this time of quarantine when we all need a hug. This dish is a super comforting hug. Scroll down for the full recipe. =)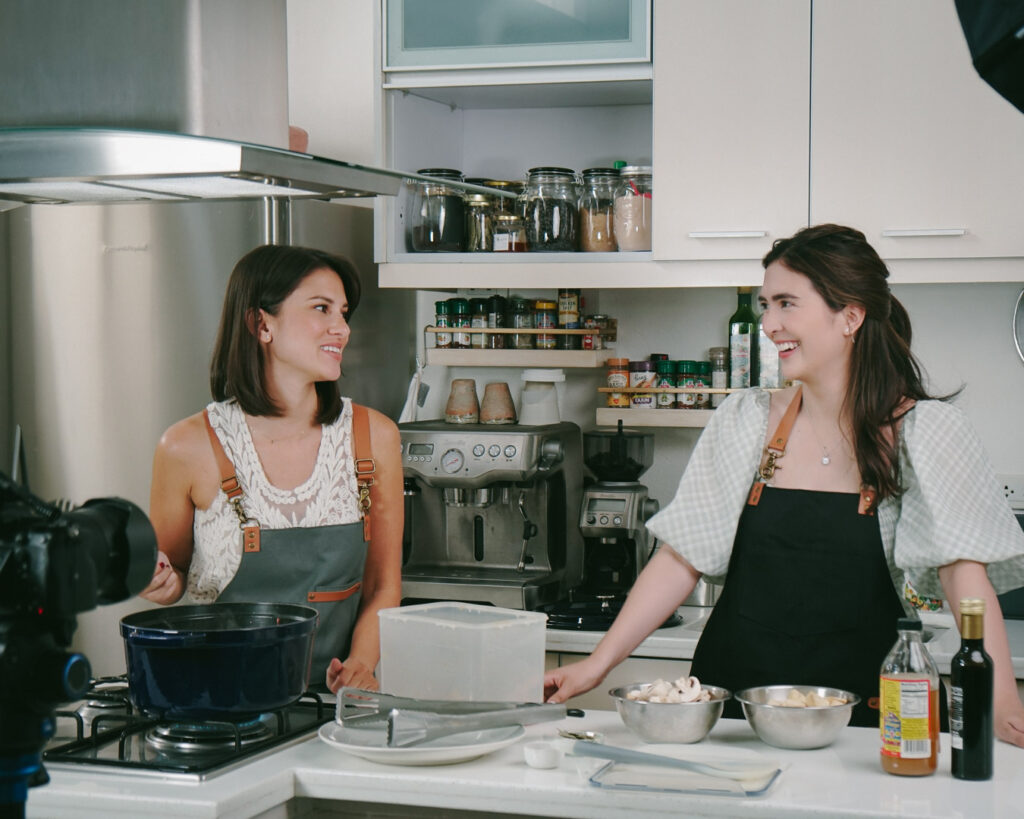 I shot this video with babygirl @iamsofiaandres a few days before the lockdown. We've remained super close since working together on Pusong Ligaw (which is available on Netflix as "Lost Hearts" in some territories). In spite of our 13-year age gap, we are able to relate to each other like sisters of the same age. She has more depth and soul than some 30somethings and I can be child-like and carefree as well.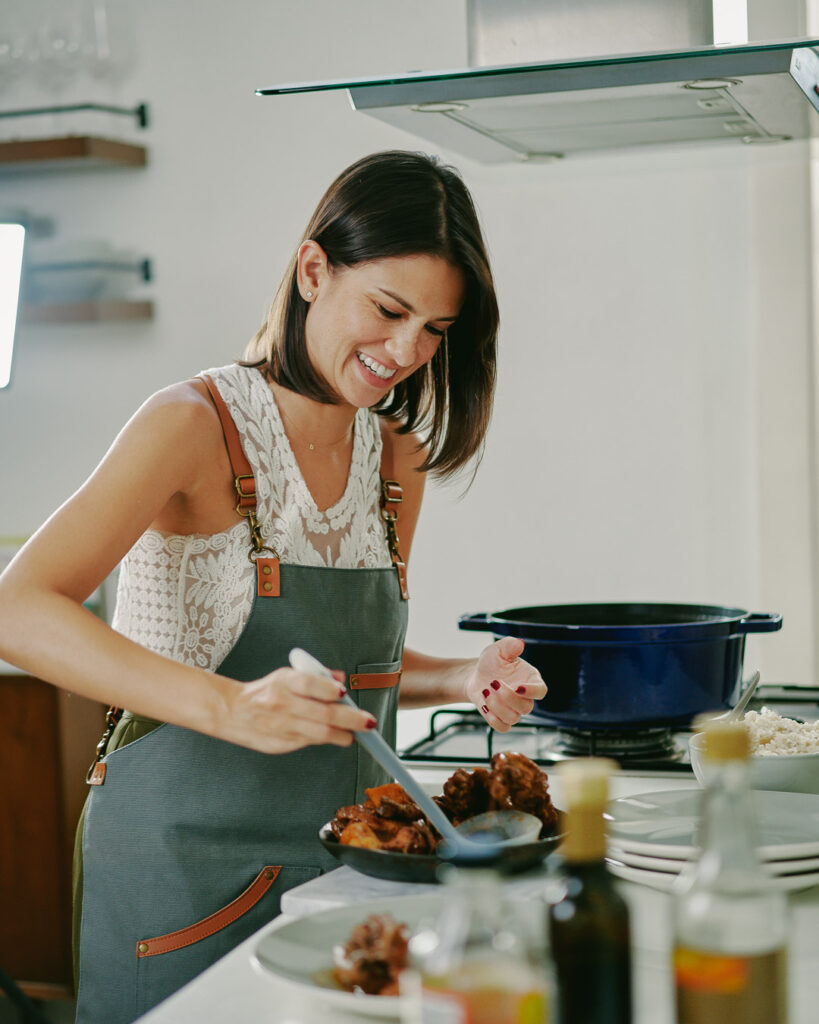 I hope this recipe and video are able to give you some comfort during this insane time in our lives. Big virtual hug to you all! Just keep cooking and baking while you're home. I promise you, it's good for the soul – especially if you're creating sustenance for people you love or for frontliners.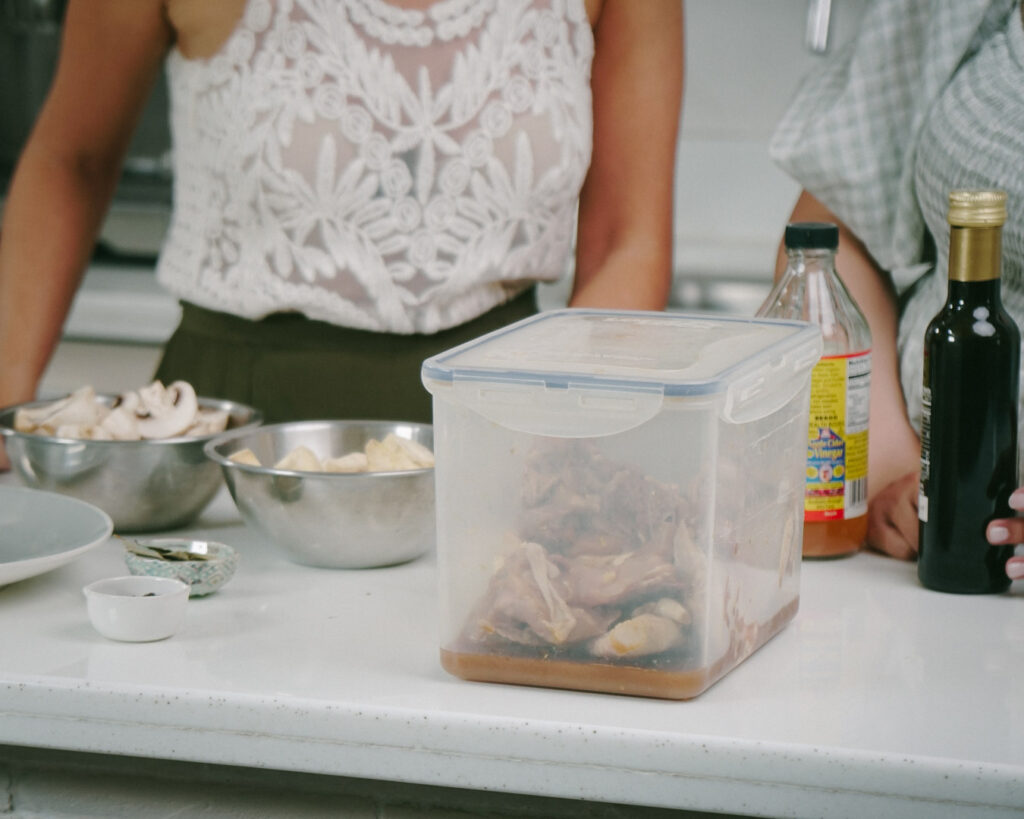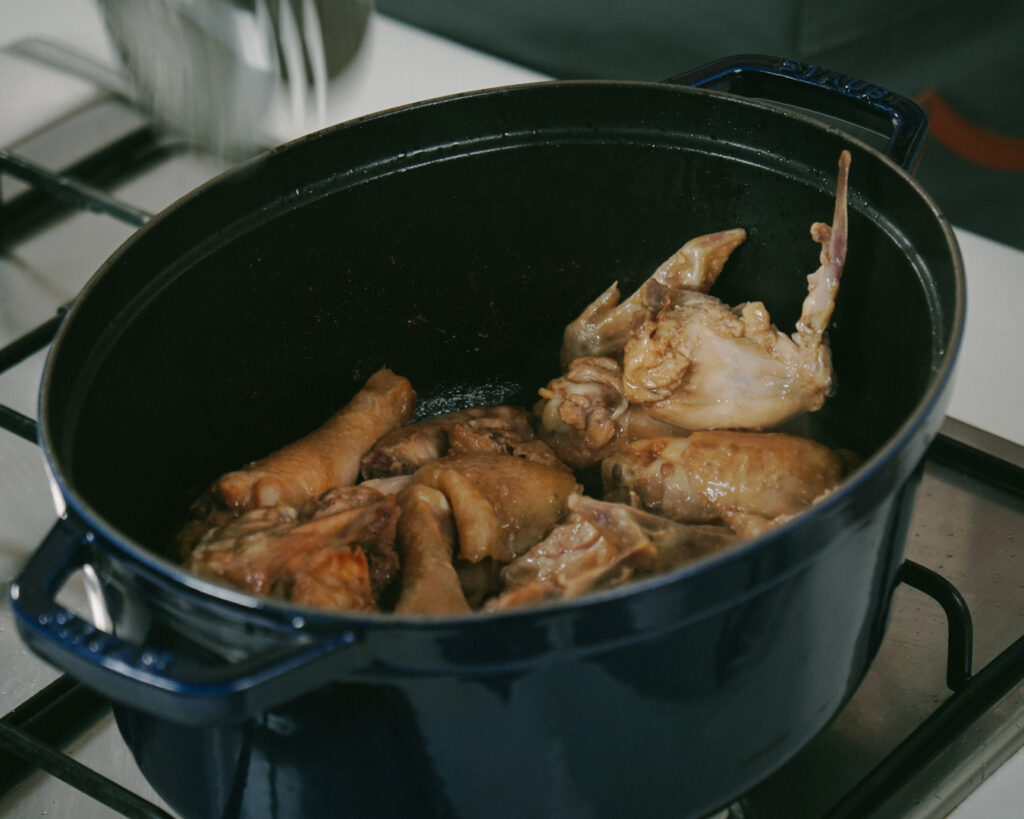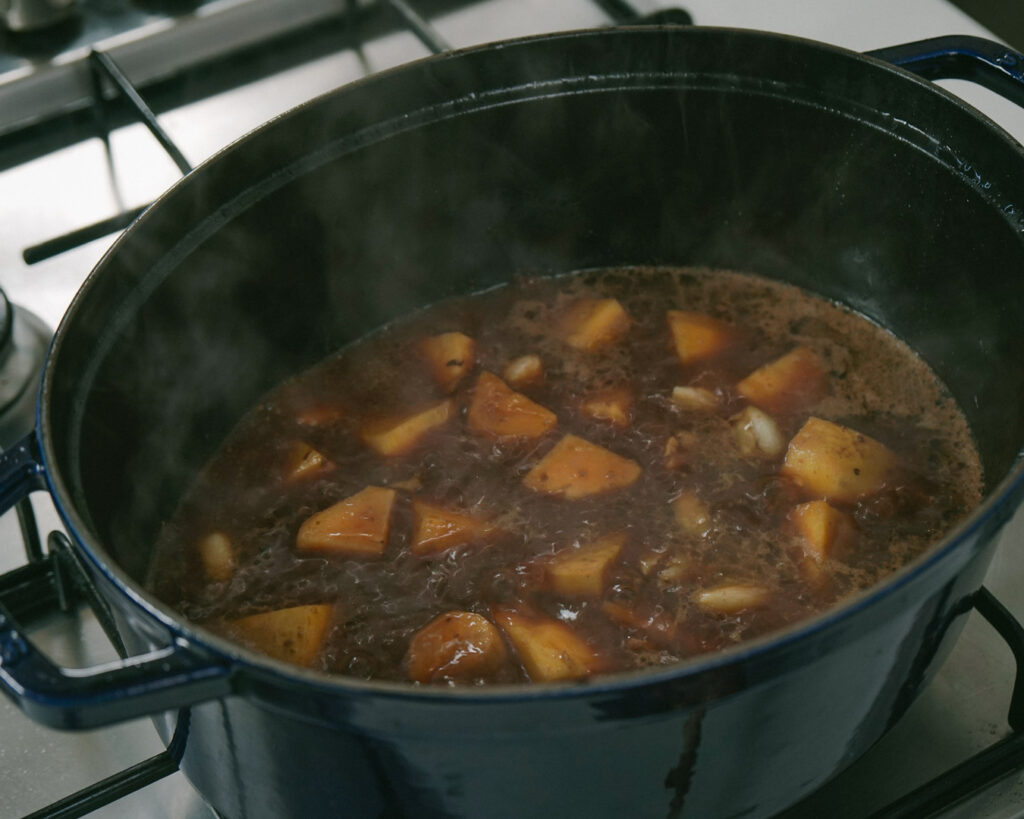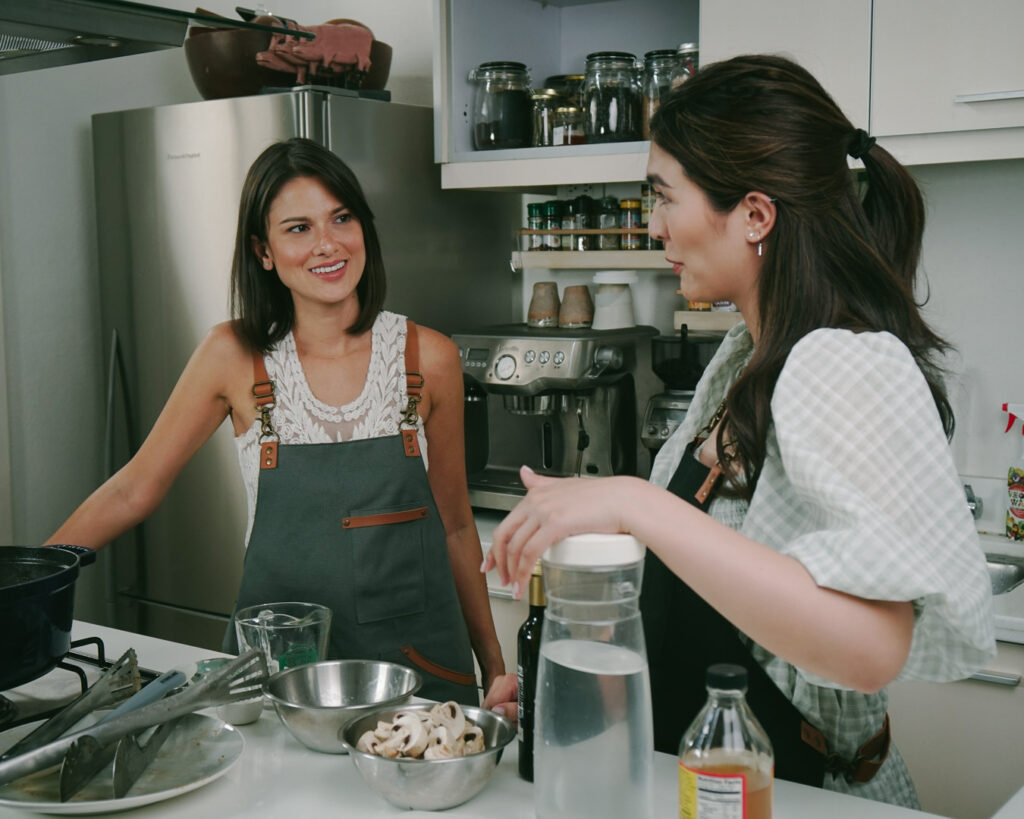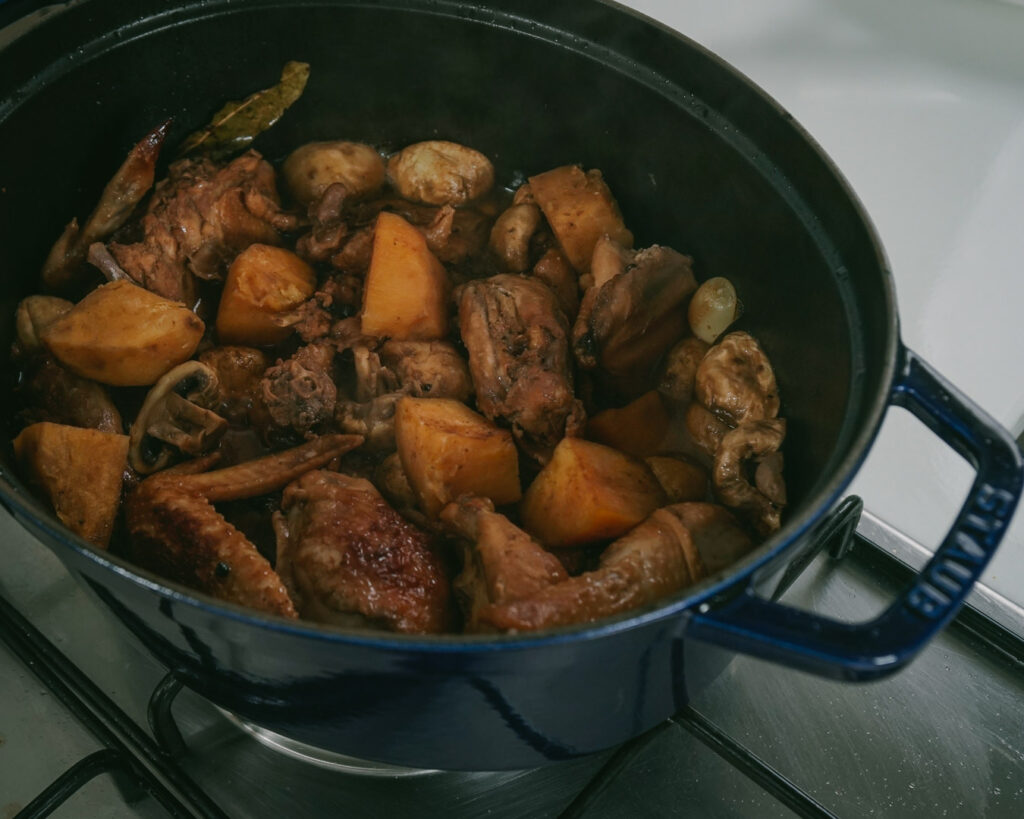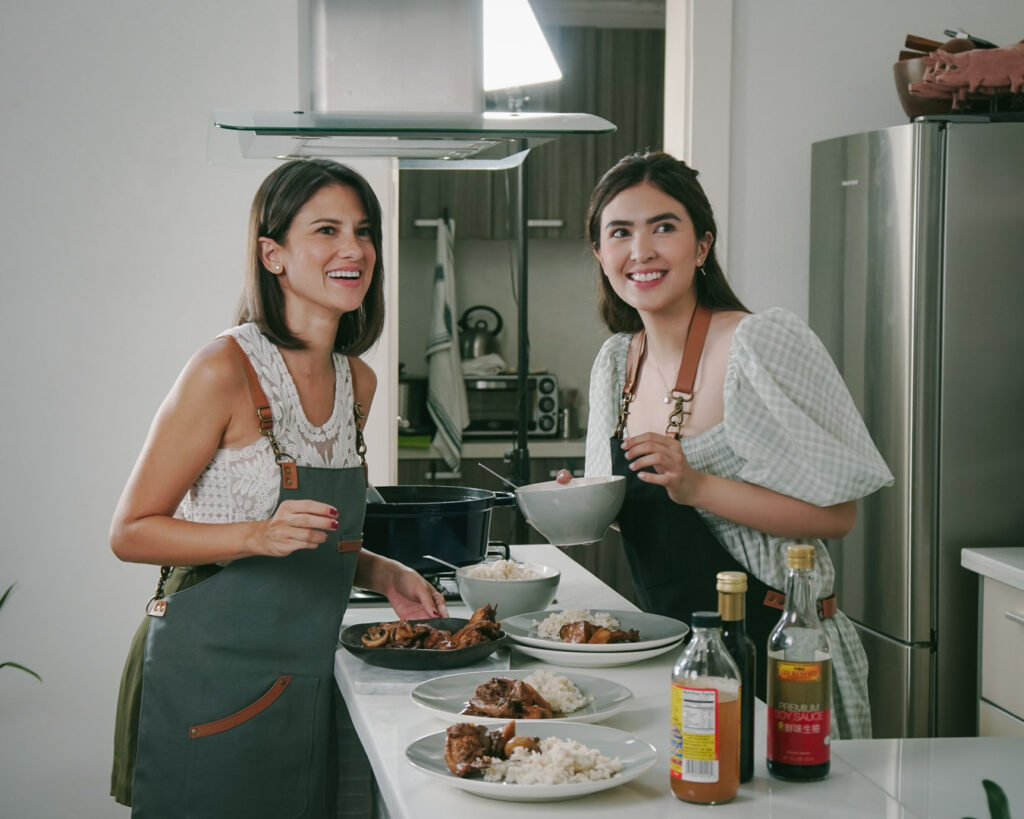 Video by @gabbycantero_
Special Chicken Adobo with Apple Cider and Balsamic Vinegar
Serves 6
Total time: 1.5 hours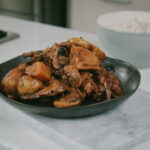 Ingredients
| | |
| --- | --- |
| 1-1.2 kg | whole chicken, cut into parts |
| 1/2 cup | soy sauce |
| 6 Tbsp | Coconut or apple cider vinegar |
| 15 | Garlic cloves, crushed |
| 2 Tbsp | Olive oil |
| 2 cups | Water |
| 2 tsp | Whole peppercorns |
| 6 | Bay leaves |
| 3 Tbsp | Balsamic vinegar |
| 400 grams | Sweet potato, cut into 1 inch pieces |
| 250 grams | Brown button mushrooms, halved |
Instructions
Prep marinade in advance. In a large air tight container, mix together soy sauce, apple cider vinegar and garlic cloves.
Add chicken, close container and turn it around to coat all sides of the chicken.
Marinate overnight or up to 24 hours in the refrigerator.
When ready to cook, set a large pan on high heat. When pan is hot, add olive oil.
Place chicken in the pan. Keep the marinade in the container.
Brown the chicken one side at a time. Around 3-5 minutes per side until they are a deep brown color but not burnt.  Watch that the drippings don't burn.
Have a plate ready.
Remove chicken from pot and set aside on a plate.
Pour water, marinade, peppercorns, bay leaves and balsamic vinegar into pot. Scrape bottom of pot with a rubber spatula to loosen any chicken bits stuck to bottom of the pot.
Add sweet potato and turn heat up until liquid starts to boil. Lower heat.
Add chicken. Simmer uncovered for 45 minutes.
Add mushrooms then simmer for 20 minutes or until liquid has reduced and thickened and chicken is tender.
Taste the sauce. If bland, add 1 tablespoon soy sauce & 1 tablespoon apple cider vinegar.  If too salty, add 2 tablespoons of water.