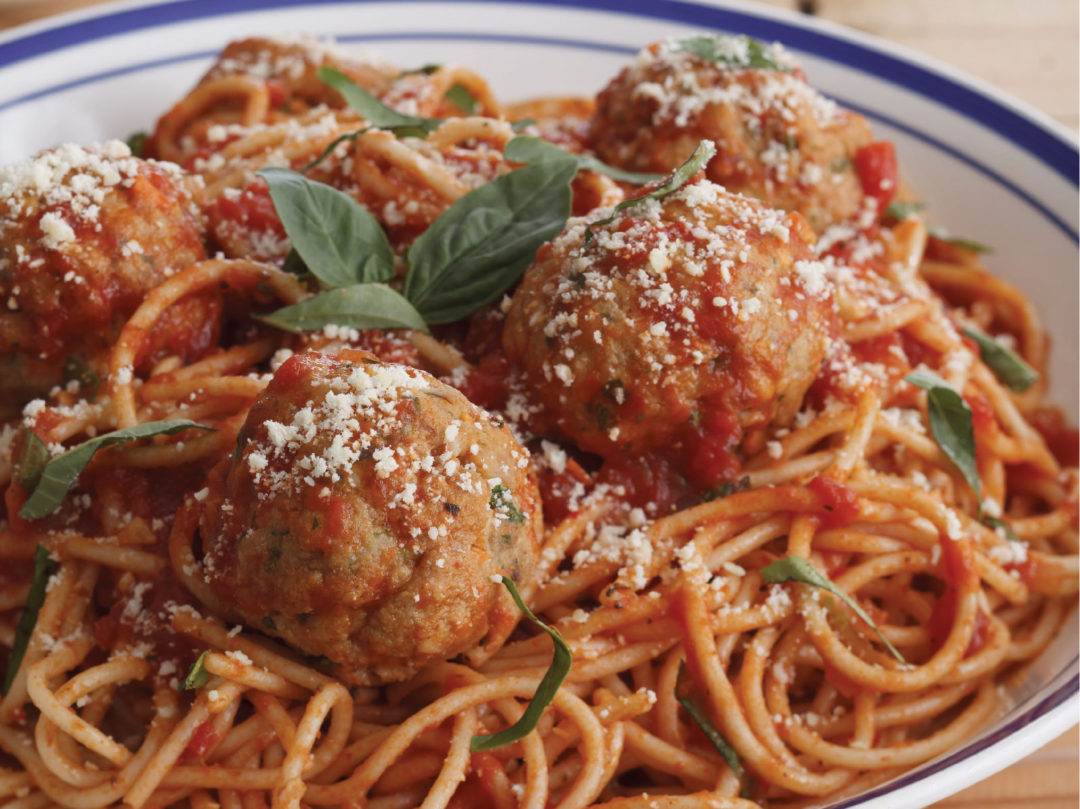 Such simple comfort food made even more wholesome! Brown rice pasta is definitely a better alternative to semolina pasta.  Pasta lovers and weight watchers would agree that it is great for satisfying your pasta craving and watching your waist line.  Brown rice pasta has a higher fiber content that refined white pasta making you feel fuller faster.  Bonus points that it's gluten free.
A little fat gives you extra flavor but by baking the meat balls, you are able to draw out some of the fat without drying them out.  This recipe is so simple to make, even kids can help out in the kitchen!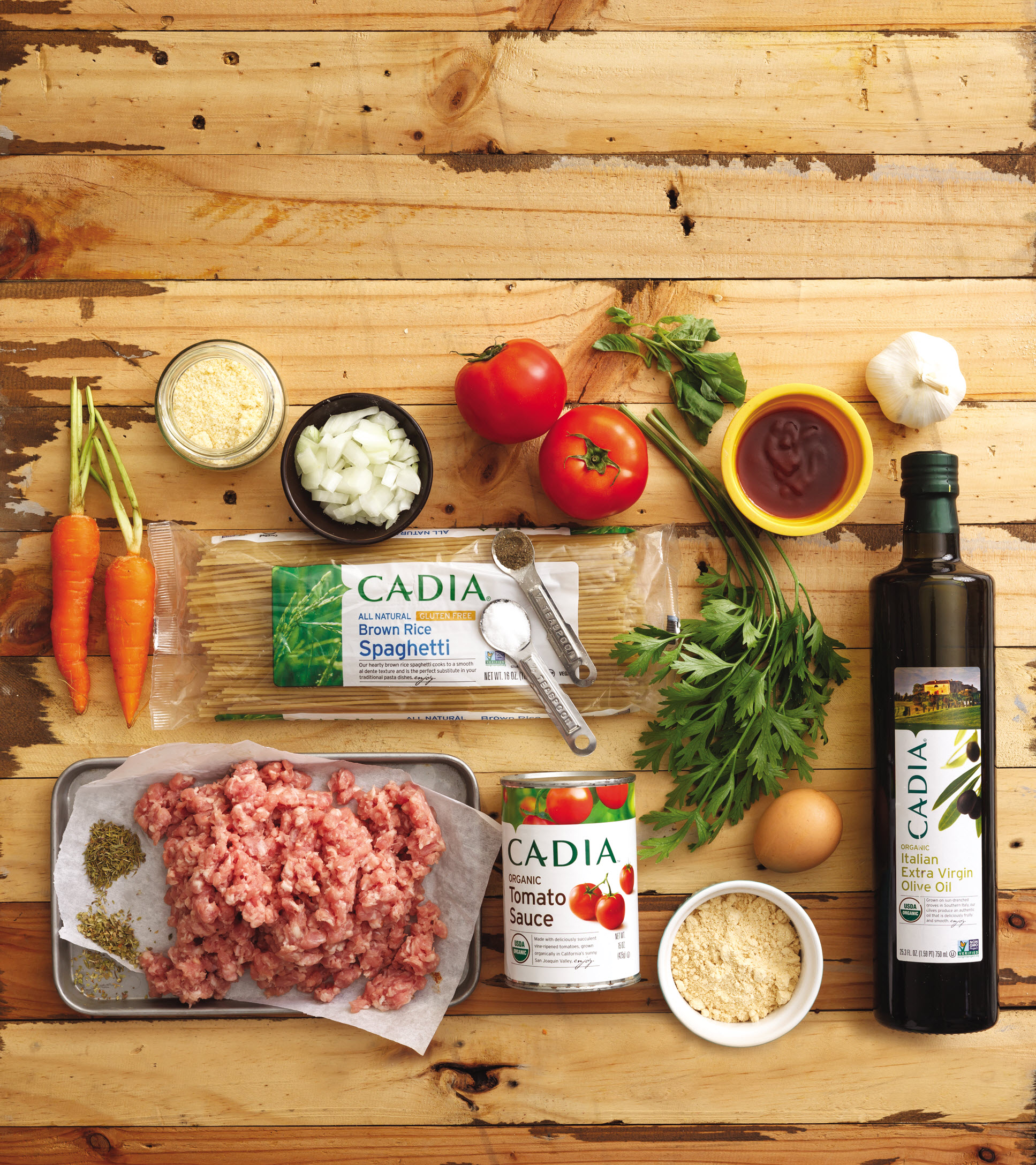 Baked Meatballs and Marinara on Brown Rice Spaghetti
Yield: 6 servings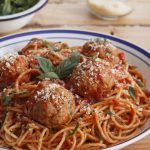 Ingredients
Meatballs
½ small onion, minced in food processor
1 medium carrot, minced in food processor
3 cloves garlic, minced in food processor
¼ cup fresh parsley, finely chopped
1 egg
½ cup coconut flour
½ cup grated Parmesan
3 tablespoons organic ketchup
1 teaspoon salt
1 teaspoon pepper
500 grams lean ground turkey or beef
Marinara
2 tablespoons olive oil
½ medium onion, finely chopped
6 garlic cloves, minced
3 fresh tomatoes, diced and seeded
1 15 oz. can of tomato sauce
½ cup fresh basil, chiffonade
1 tsp dried thyme
1 tsp dried oregano
sea salt to taste
ground pepper to taste
1 pack brown rice spaghetti
food processor (or mince with a knife)
baking pan
parchment paper
sauce pan
pot
Instructions
Preheat the oven to 375°F (190°C).
Cover a baking pan with parchment paper.
Sweat onions in a little olive oil.
In a large bowl, stir together cooked onions, carrot, garlic, parsley, egg, coconut flour, Parmesan, ketchup, sea salt and pepper in a large bowl.
Add the ground pork to the mixture with your hands and combine well.
Use an ice cream scooper or spoon and roll golf ball-sized meatballs.
Bake for about 12-15 minutes in the center of your oven. Before removing from the oven, cut one open and make sure it is not pink in the middle.
As the meatballs are baking, boil a pot of salted water and cook pasta according to package directions.
When al dente, drain water then toss in olive oil
In a sauce pan, heat olive oil and sauté onions and garlic.
Add tomatoes and cook for 1-2 minutes.
Add tomato sauce, basil, thyme, oregano, sea salt and pepper.
Toss the meatballs in the sauce and let it simmer while you drain the pasta.
Check on the meatballs and cut one up to see if it is cooked all the way though.
Place noodles on a plate, top with meatballs and tomato sauce.
Notes
I usually bring the leftover meatballs topped with marinara sauce to work the next day with red rice and salad on the side.