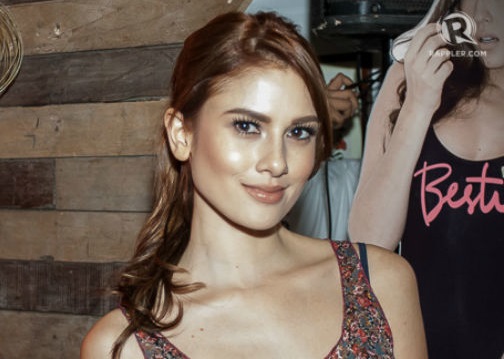 MANILA, Philippines – Bianca King has a lot of things going for her right now – a new TV show, new projects in different fields, and a sunny outlook on life. Things weren't always easy for Bianca, though – she tells Rappler that she's learned so much from her college years as a working student, a time when she was required to balance school and showbiz commitments.
She graduated with a degree in Digital Filmmaking at the De La Salle College of St. Benilde. And now, she's paying it forward with some great advice for fresh grads.
1. Make time for top priorities
"I was obsessive about writing down what I had to do, in the proper order. Setting my priorities was most important because I needed to make the most of the time I had. I also brought my school work to the set and did it during my free time. I chose my classes wisely, with enough days off to accommodate work," Bianca told Rappler via e-mail.
2. Turn disappointments into opportunities
Bianca said the non-extension of her contract with GMA 7 was one of the turning points in her life. With no guarantee of work, Bianca decided to pursue her other passions – cooking, fitness and her blog.
"When I found out GMA was not renewing my contract after 10 years of being with the network, I was heartbroken. But within the same month of hearing the news, I enrolled in Center for Culinary Arts, Manila, enrolled in an online course to be a certified fitness nutrition coach, started mapping out an idea for my long overdue blog, and set my sights on pursuing my passion for food and fitness.
"I did not want to waste any time moping around and instead, used my heartache as fuel to seek a different future. My blog The Closet Housewife now serves as a platform for all the things that are important to me," she said.
Read more of Alex Villano's article "Bianca King's Advice For Fresh Grads: Let Heartache Be Fuel For Your Future" on Rappler.