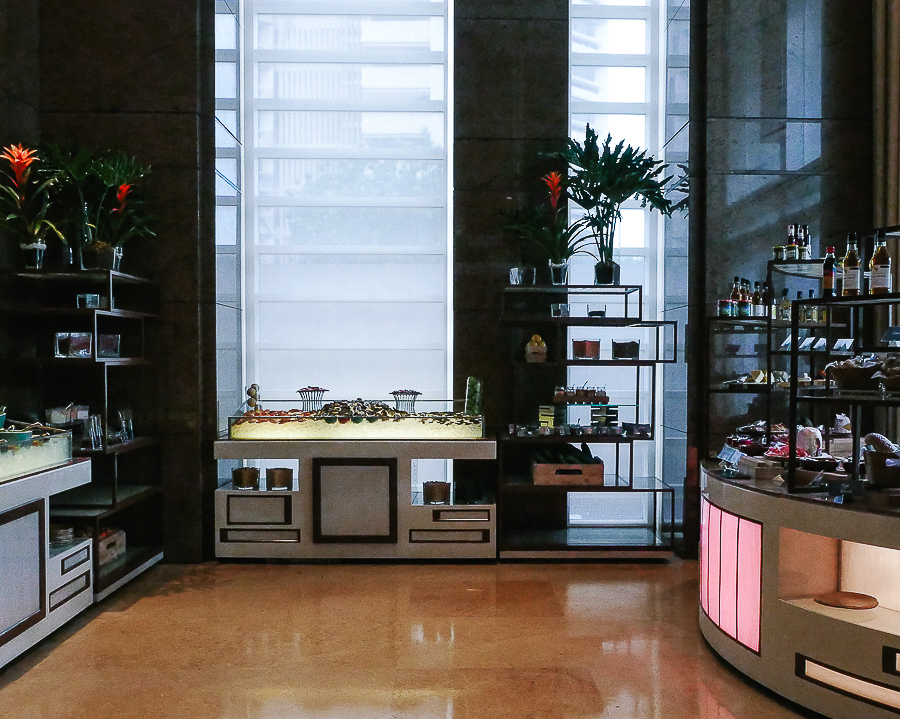 For the healthy eater, buffets spell "diet destroyer."  They are saved for special occasions when you've earned the credits to eat excessive calories.  It's easy to pack on a few pounds at lavish hotel buffets: typically comprised of carved meats, specialties of various cuisines, a smorgasbord of evil desserts and a puny salad section that could disappoint a raw vegan.  Please don't get me started on iceberg lettuce and Thousand Island dressing.
I feel sad for non-salad eaters that say they don't like salads because they are boring and tasteless.  I've always hoped for this mindset to change, if only we would have more dining options that showcase how exciting nutritious food can be through a variety of veggies and dressings.
I encourage people to have 2 servings of vegetables with every meal.  But if you could have one whole meal centered on vegetables and have your little treats after, that's just as good in my book!  Imagine getting your daily serving of fruits and vegetables plus a hefty serving of better proteins from indulging in a buffet?
Originally intended to be a heavy starter for one's main course at Tapenade, The Salad Room at Discovery Primea proudly declares that it is the only buffet in Manila of it's kind.  Yes, Tapenade has an ala carte menu with fabulous brick oven pizzas and Mediterranean dishes but for salad bar hunters like me (and I know there are many of you out there), The Salad Room is almost like a dream.  I am exactly the target market of this little gem in Manila and it is somewhere I see myself eating every week.  You don't just get a spread of fresh produce, but also warm lamb meatballs, fresh seafood, cold cuts, artisanal spreads, bread, and a whole lot of cheese!  Though I am not vegan, I've gotten teased that I eat like a caterpillar because I love vegetables so much.  And if there's something I love more than greens, it's cheese!  This is a place non-salad eaters will feel just as satisfied because of all the other treats available.
 Savory Appetizers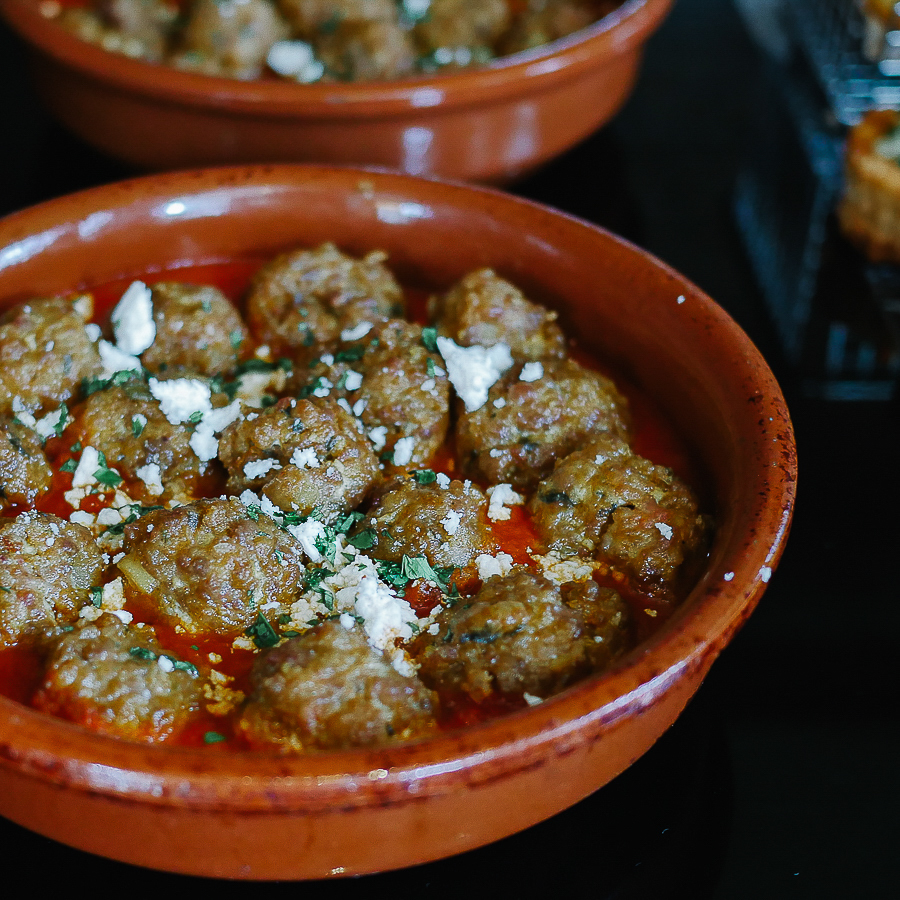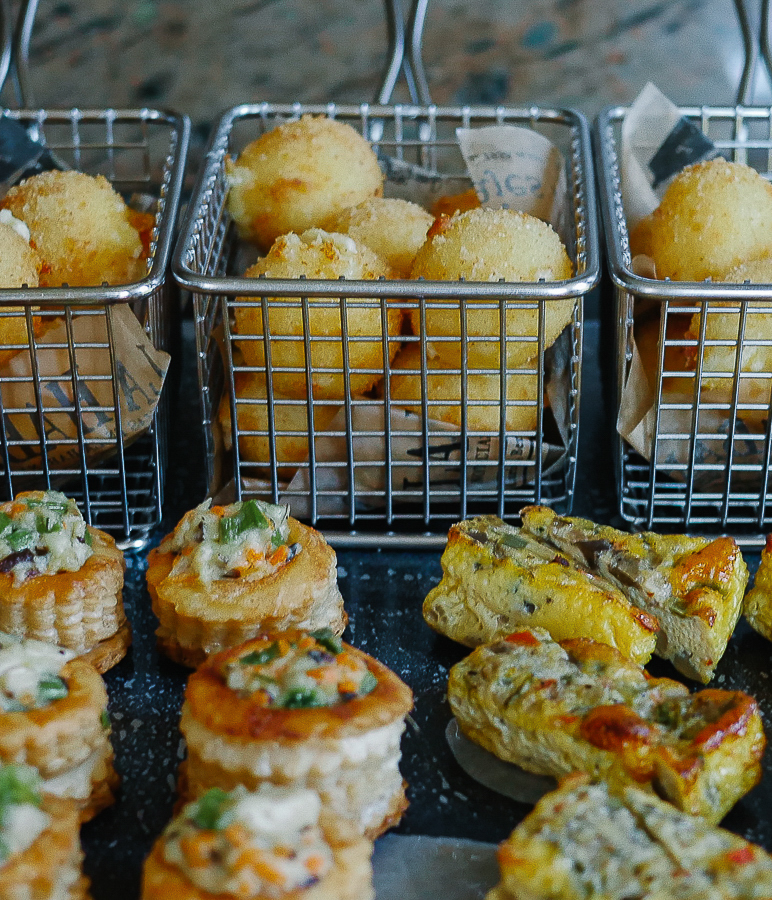 The selection begins with a variety of savory appetizers, but a stand out would have to be the homemade lamb meatballs they grind themselves.  All I wanted to know was which cuts of meat they blended together but I was offered the recipe!  Chef Luis is quite generous and has no qualms about sharing recipes with in-house guests.
Salad bar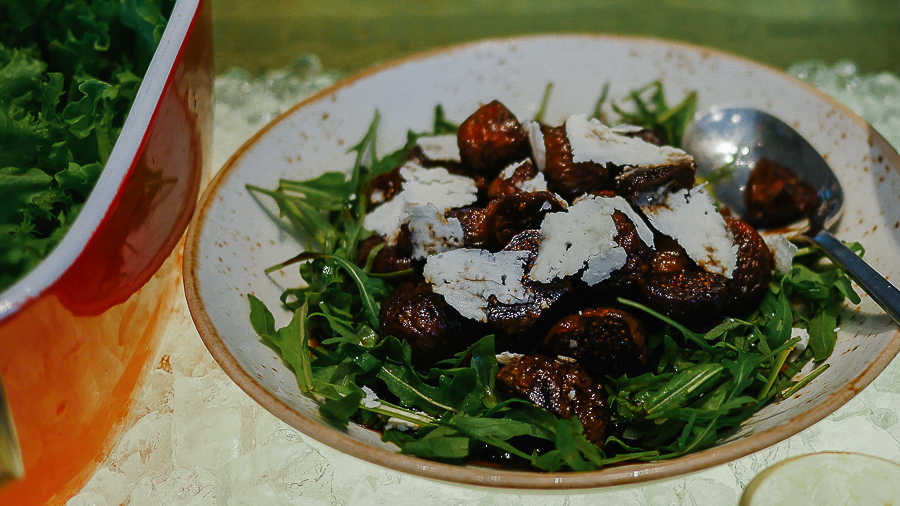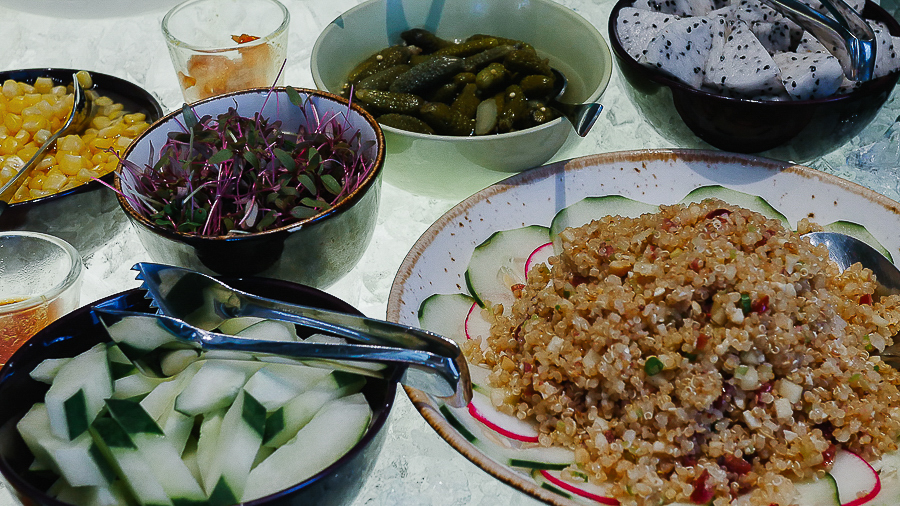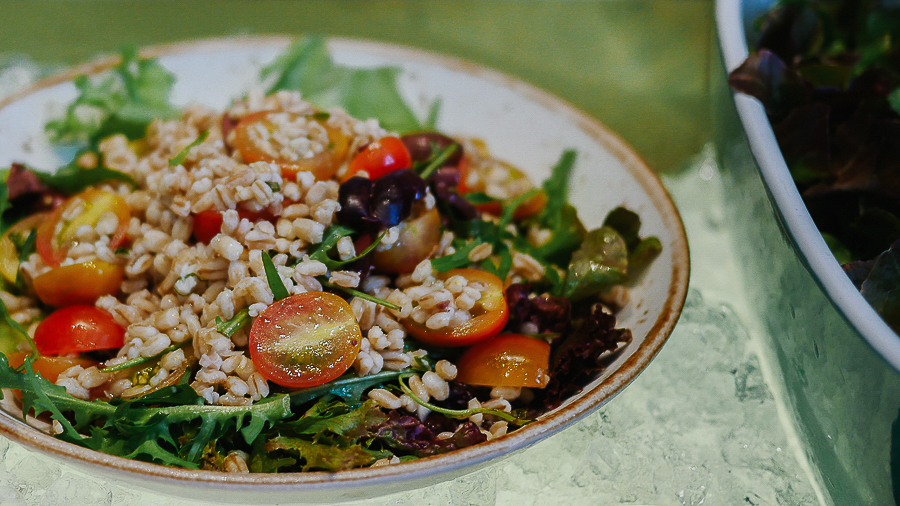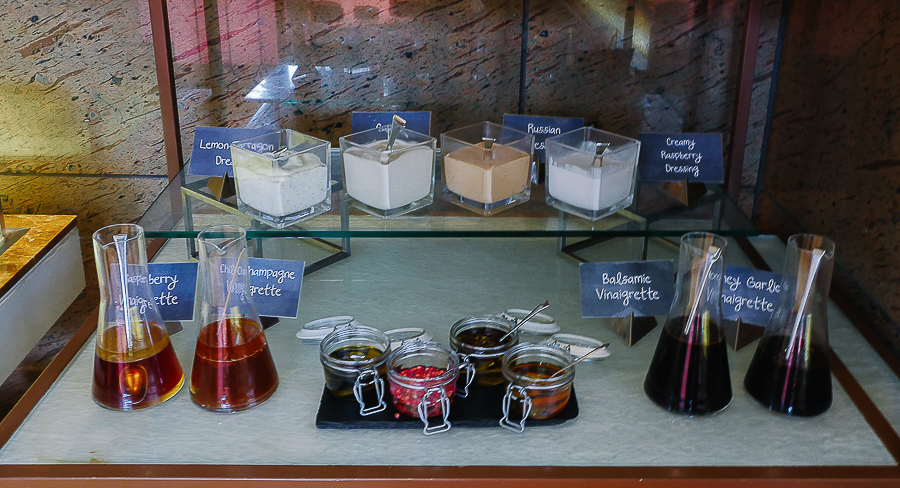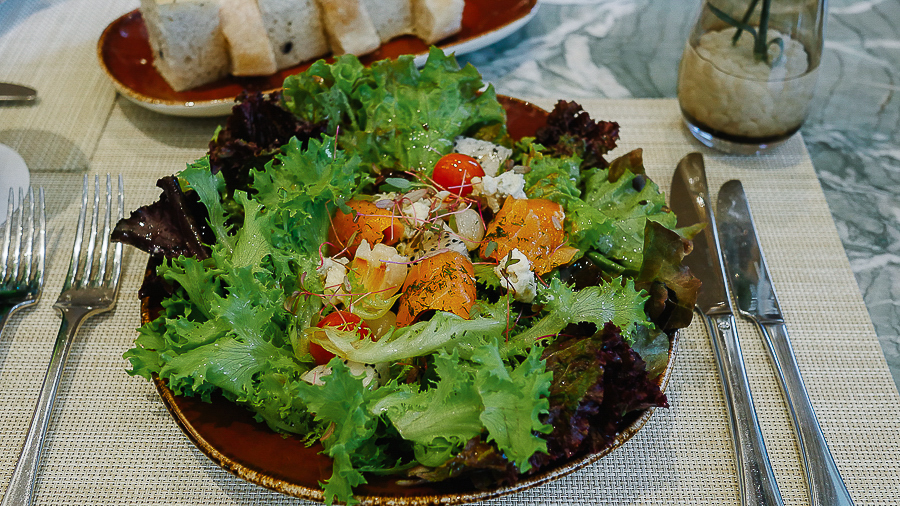 My salad plate was made up of a bed of greens topped with smoked salmon lychees, dragon fruit, cherry tomatoes, blue cheese, marinated shallots and micro greens dressed with vanilla infused olive oil and honey garlic vinaigrette.  How's that for a fun salad?
Seafood bar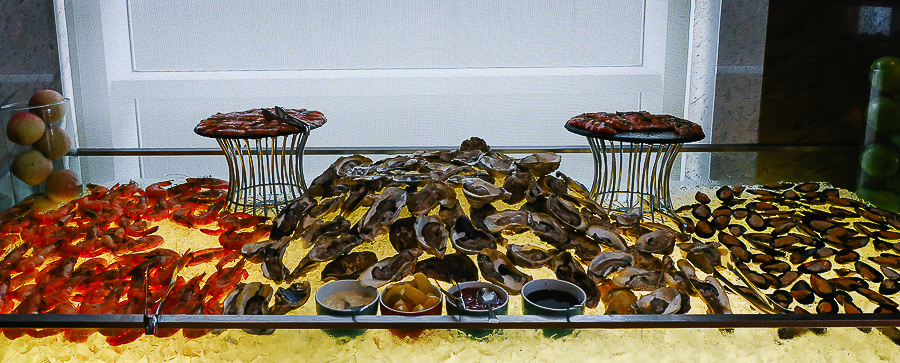 What protein would you think goes best with a lavish salad spread?  There's nothing else I could think of but fresh seafood.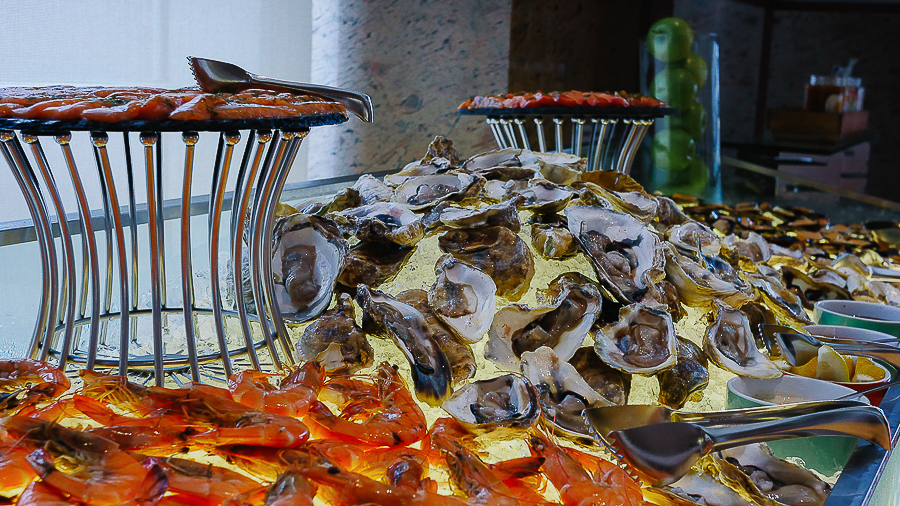 These succulent oysters are transported alive from Aklan and placed in a temperature-controlled facility in Parañaque for a week so they can fatten up.  The effort is worth it as these are some of the freshest oysters I've had in Manila.  I've been to The Salad Room twice and the oysters have never failed me.  I've never gotten a bad one and it's quite hard to not eat so many of them.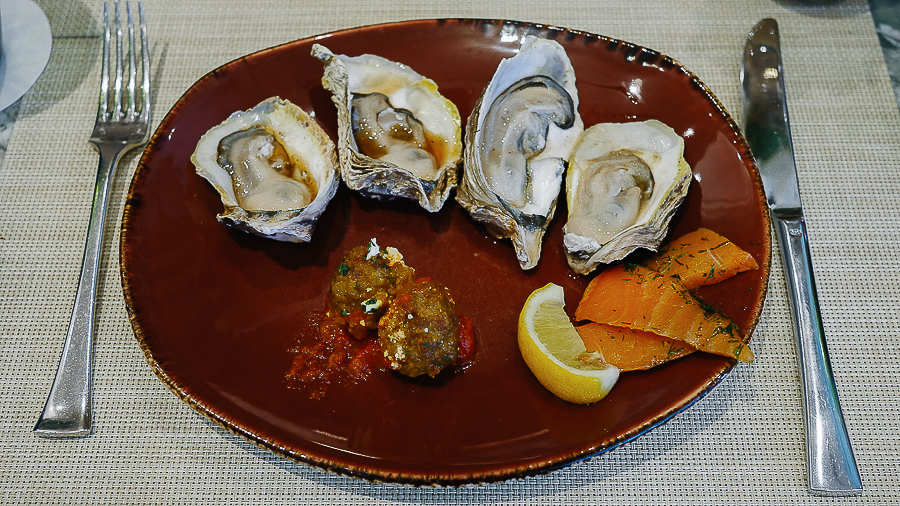 Don't be fooled by my modest protein plate.  I had to hold back as we decided to have some oysters baked with cheese.  This is not on the menu but you can ask the servers to prepare it for you free of charge.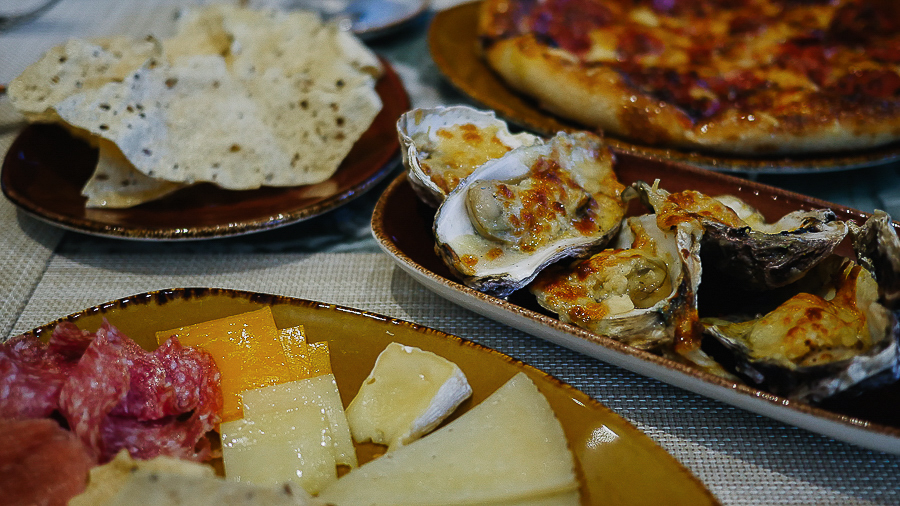 Spreads, dips, cheese and bread!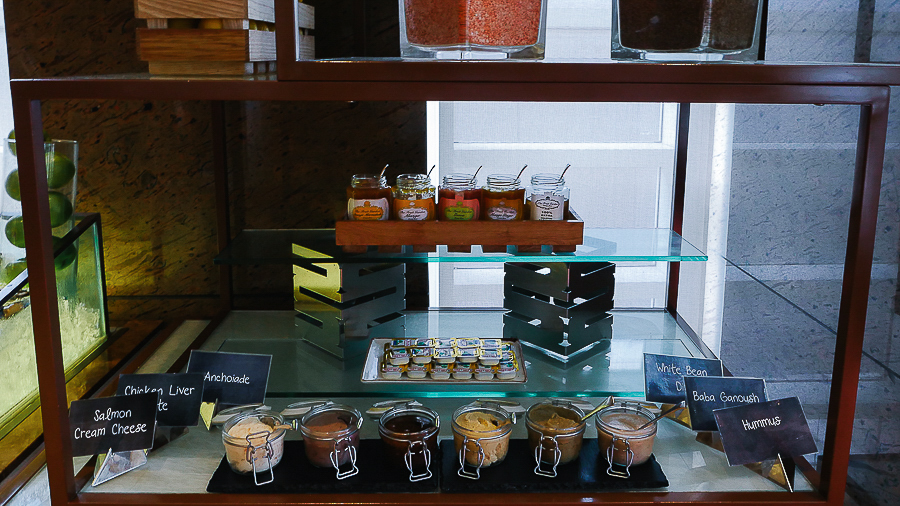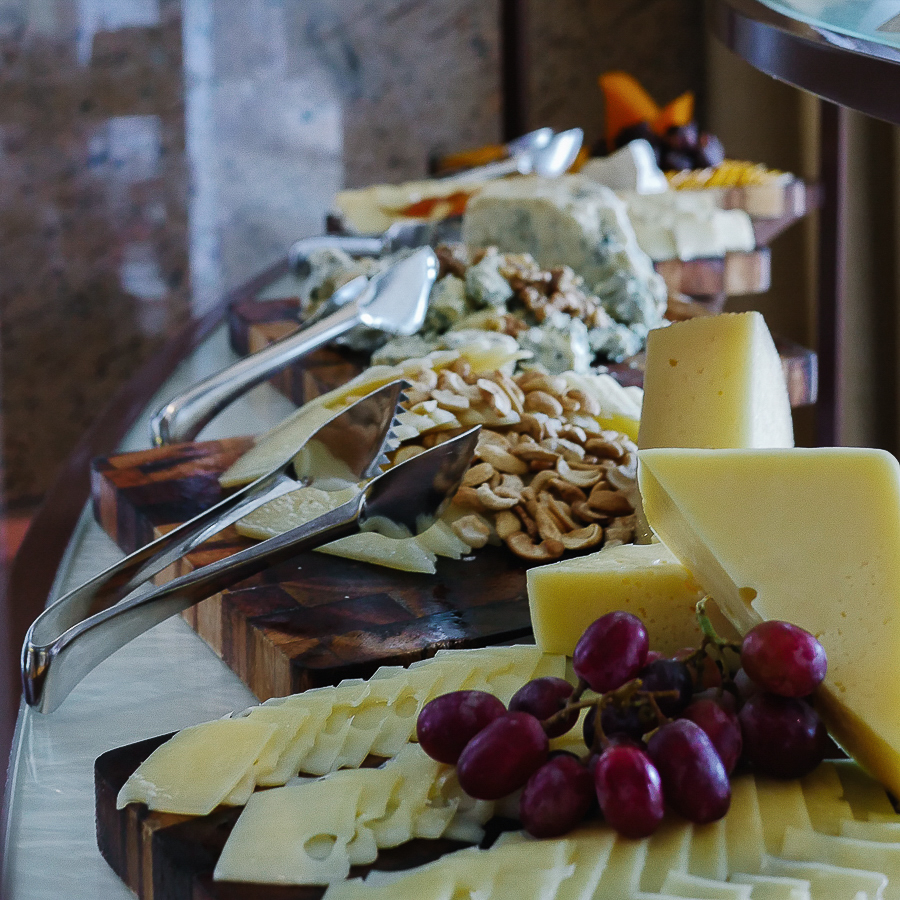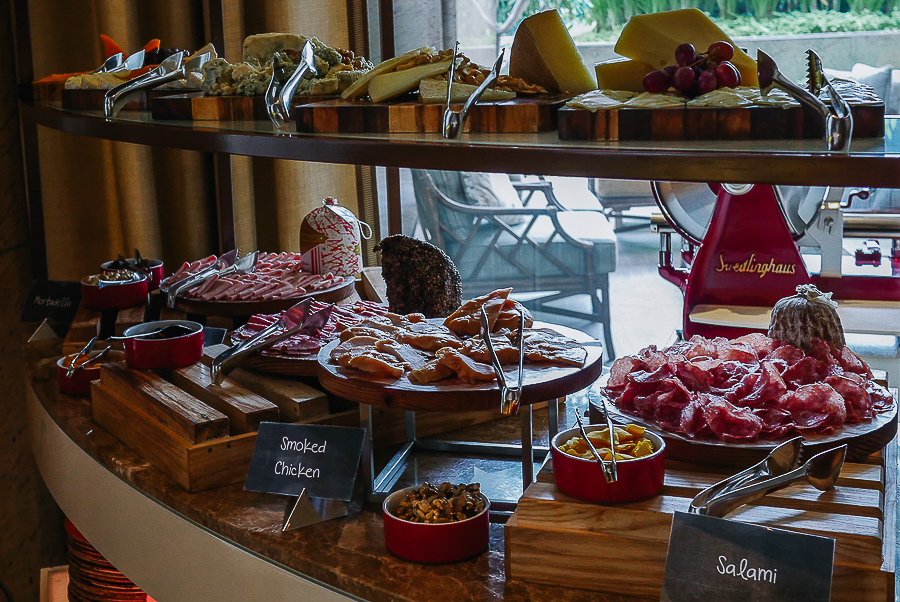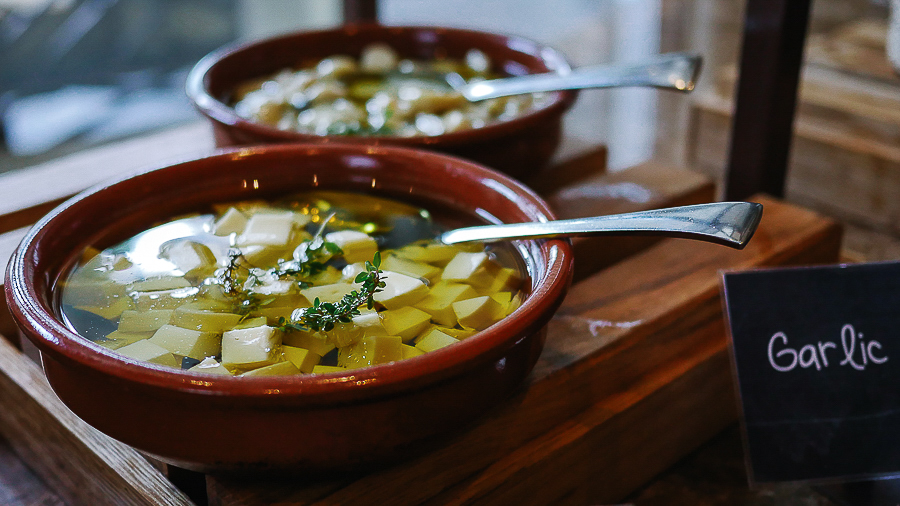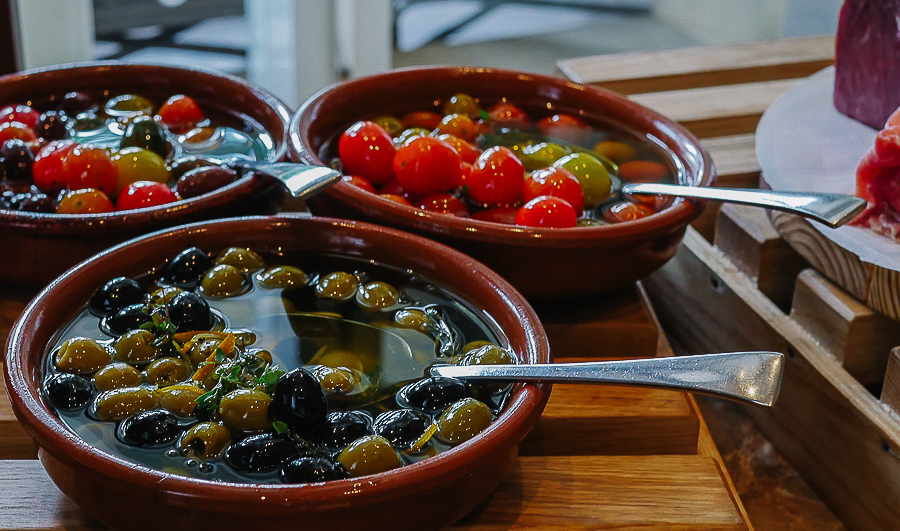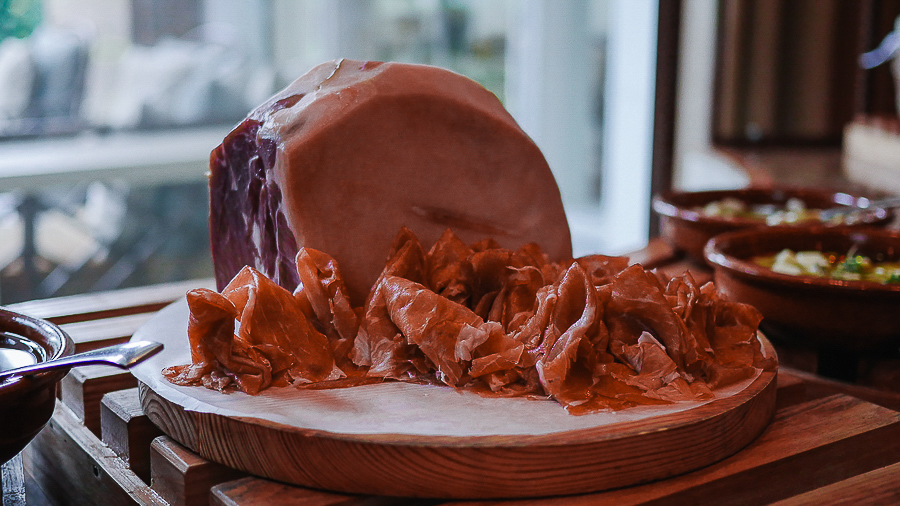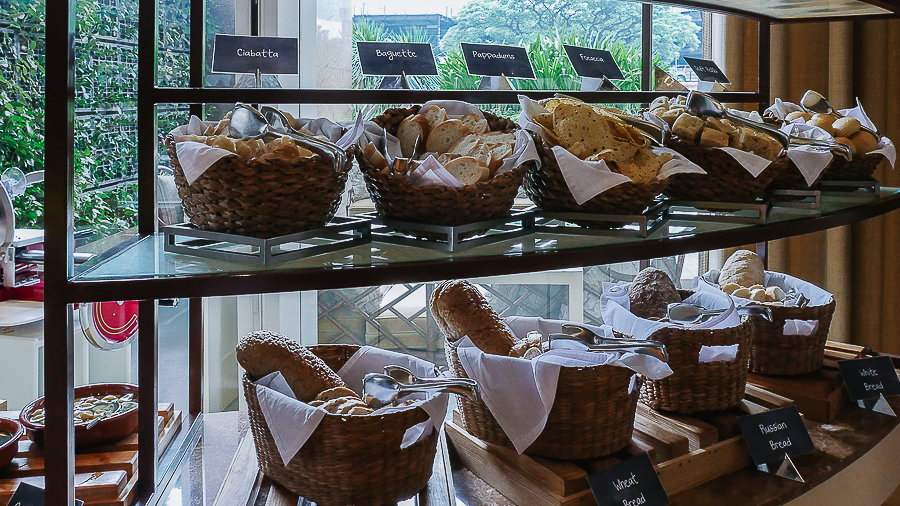 This is where I go a little insane and think, "Hey, I just had a massive plate of vegetables.  Don't judge my appetite for cheese, cold cuts and tasty little things to eat with carbs."  I'd normally get a couple of slices of whole wheat bread but I had to settle for a bit of papadum since I wanted to have enough stomach space for dessert.
If there was one thing that I'd love to see at the end of this buffet, it would be a sweet ending.  Perhaps something simple like chocolate-dipped strawberries?  While Chef Luis seated at the table, I couldn't help but ask what his ideal dessert spread would be if he had to add a sweet treat to the buffet and he said he would love to do a chocolate table.  That would be the day!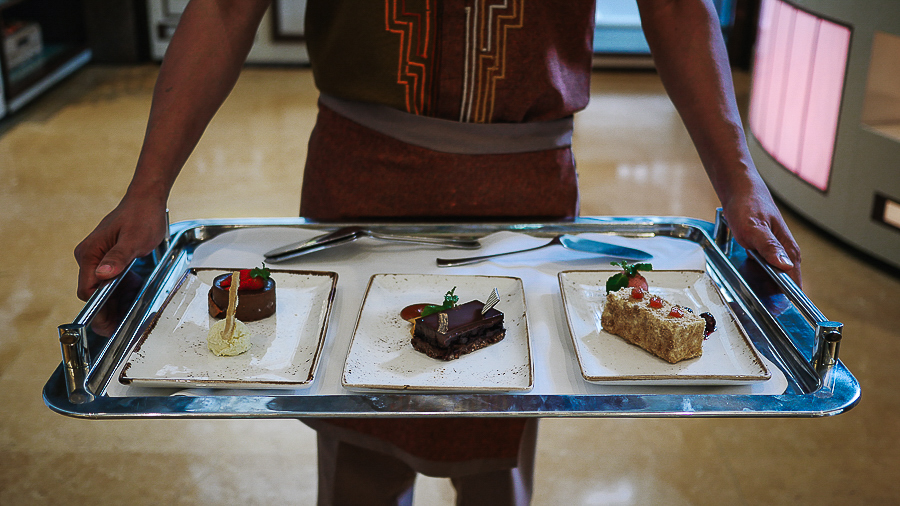 Feeling a little naughty?  Do not fret dear sweet tooth as Tapenade's ala carte dessert selection is mind blowing! And while we daydream that chocolate table finding it's way alongside the Salad Room's vast selection, the Manchego Cheesecake is more than enough to for an enjoyable end.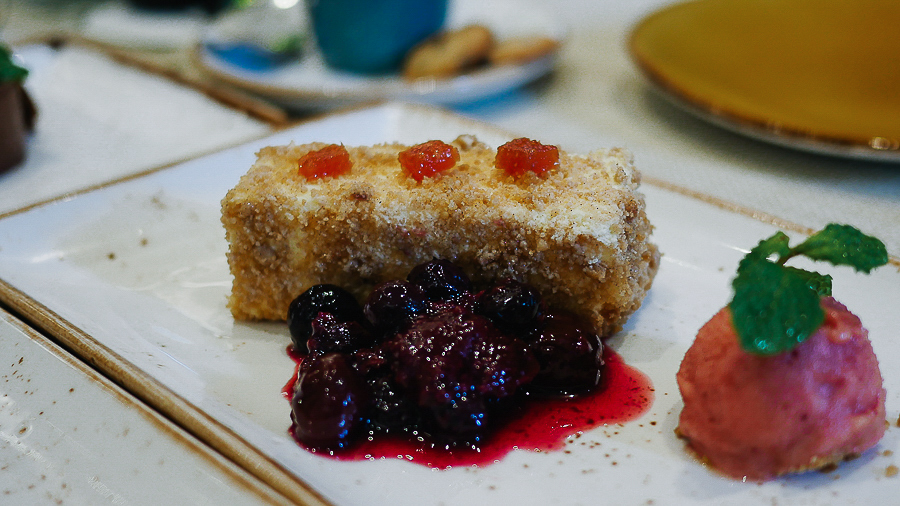 Manchego Cheesecake Though all three desserts we had were stars in their own right, the manchego cheesecakeis something I might be dreaming about for a while.

Surely the healthiest buffet in Manila, The Salad Room is a curated selection of healthy eats balanced with palate ticklers set in the most elegant ambiance.  For me, this pocket-sized buffet is more than just a starter.  It is my idea of a full, hearty, and guilt-free meal–so long as you stuff yourself with a few plates of leaves before heading for the bread.

Bianca's Tip: A must try at Tapenade is their Picante y dolce pepperoni pizza.  Sweet and savory, the slightly spicy pepperoni is pizza is drizzled with honey on a thin yet chewy crust.  There was a loveable gooeyness to the edges of the pizza as well.
The Salad Room is open every day from 11:30-2:30pm and 6:30-10:30pm at Discovery Primea and priced lovingly at 750++ Php on regular days, and 620 ++ Php on Thursdays.
Article published on AsiaFoodNews.com