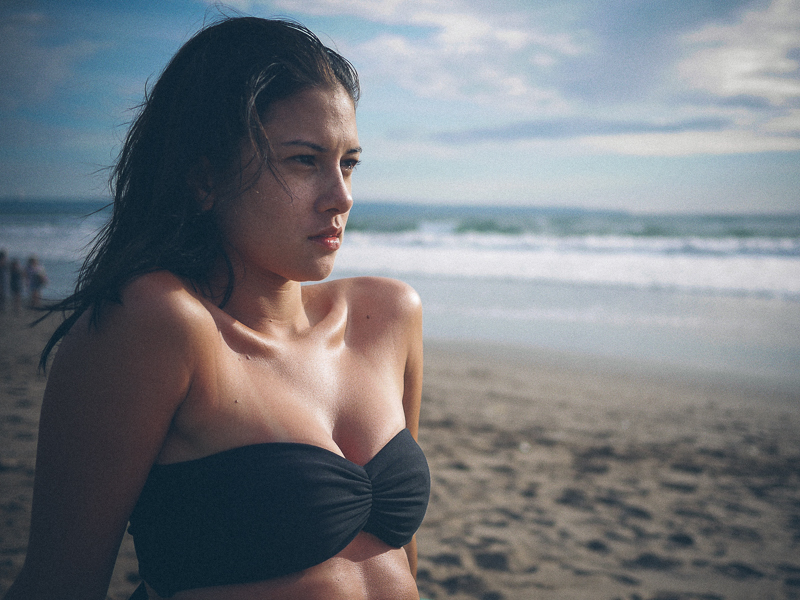 Seminyak is my favorite region in Bali.  Most people think of it as the classier party central (compared to Kuta) because it is home to big beach clubs like Finn's and Potato Head.  But the best parts about Seminyak are the dining and retail.  There are way too many nice restaurants, boutiques and home decor stores that you would need a week or more to explore.  The cool shops and cafes remind me a bit of Abbott Kinney.  Hipster but Balinese with a slight touch of Los Angeles.
I was too busy shopping and not very many shops allow people to take photos so this post is dedicated to the restaurants that made me really happy.  Apart from what's on this list, just go up and down Jalan Petitenget and Jalan Laksamana and I'm sure more establishments will catch your eye.
The Best Things…
I ate
#1 Carnitas de Pato at Motel Mexicola
Of all the restaurants in Seminyak, Motel Mexicola is the most fun with the best food.  This place is always packed so make a reservation and come early.  Things get a bit crazy past 10pm when the DJ plays cheeky dance music and the host walks around with a bottle of tequila and asks people to open their mouths.  The restaurant turns into one big, happy party where diners form a conga line or dance on tables.  So make sure to finish eating early so you can join the festivities.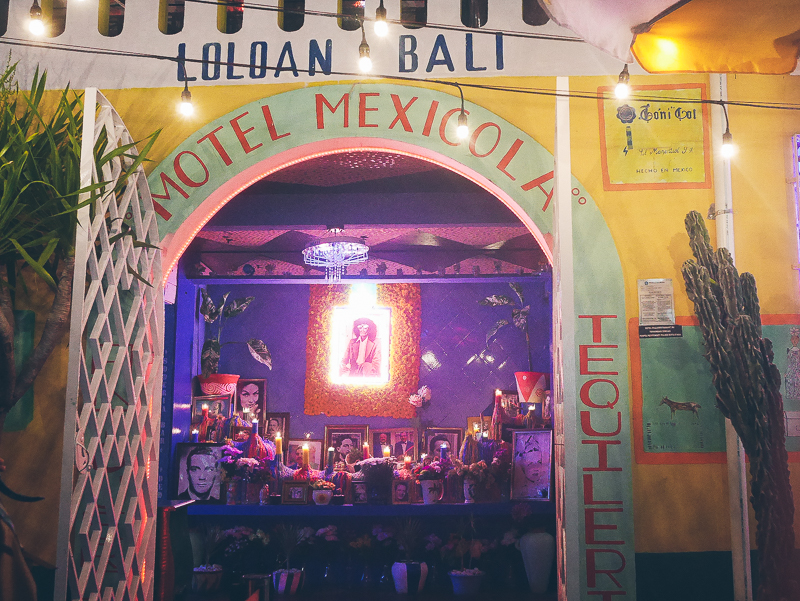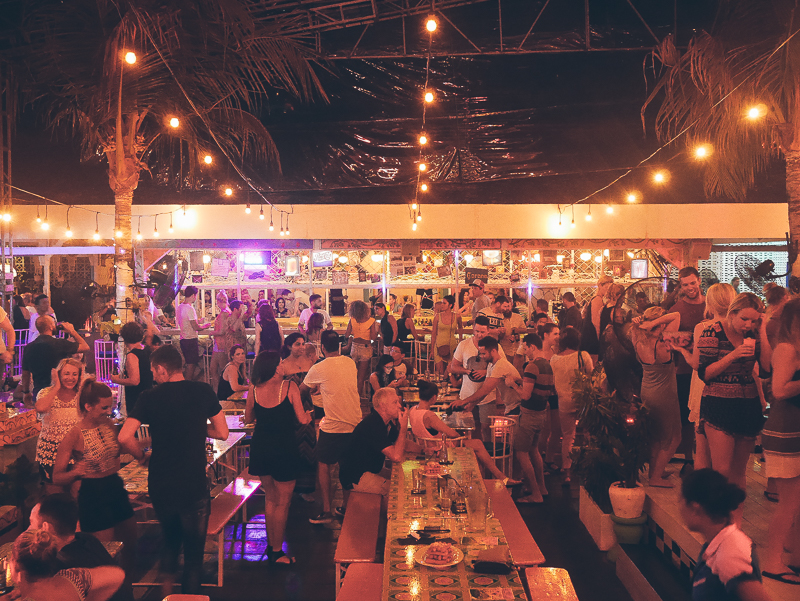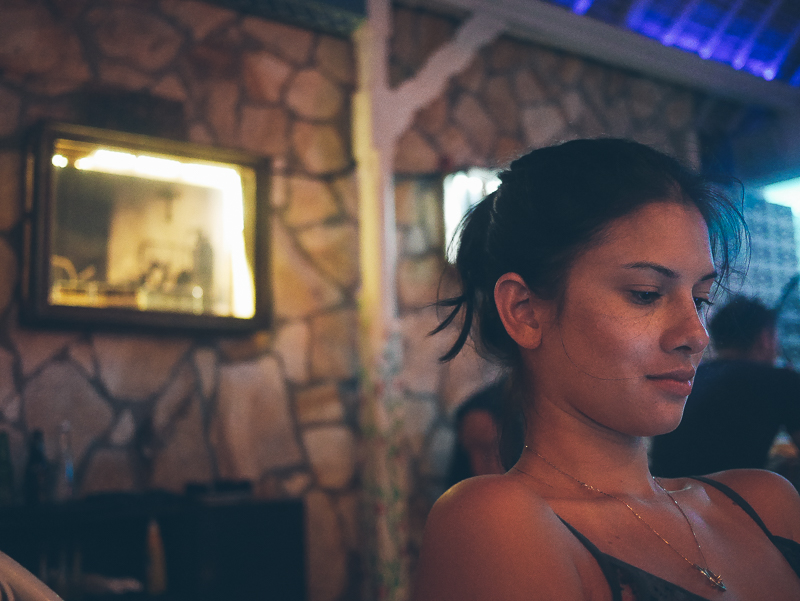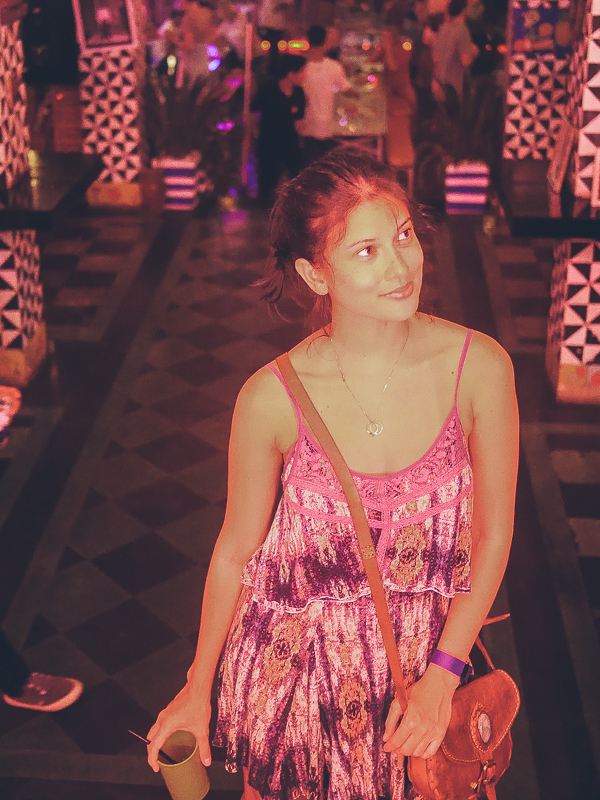 Cafe Organic Bali
Meat free and organic!  A great way to clean up your gut while in Seminyak.  There was a line of people outside waiting for a table.  The food is fun, creative and so good for you!  The exact type of food I love!  The menu is a mix of savory and sweet all-day brunch food.  This place is highly recommended.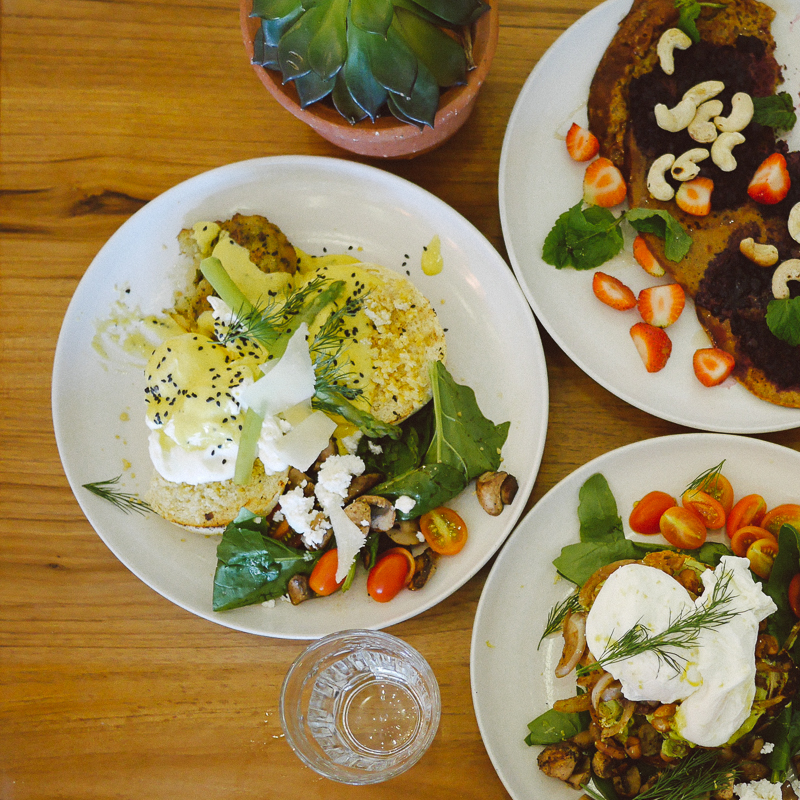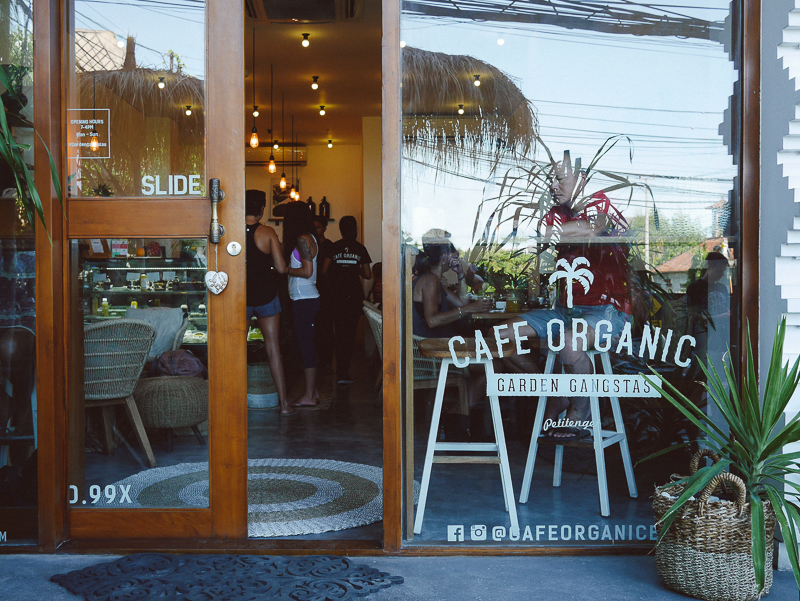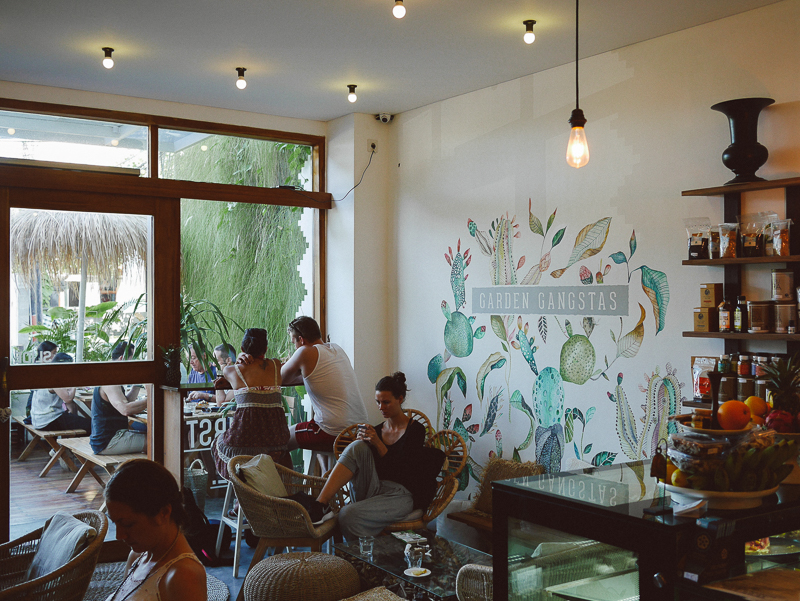 Warung Eny
Warung Eny serves modestly priced traditional Indonesian food.  It features a humble open kitchen where Eny herself still works.  This is a good place to visit if you want to step away from the center of Seminyak for a bit.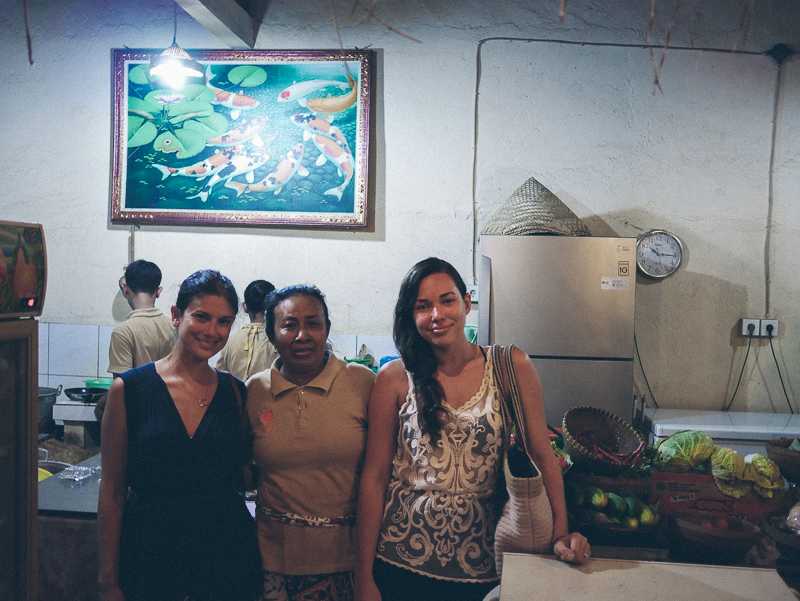 Sisterfields
I underestimated this restaurant.  I thought the food would be just the usual breakfast fare but there was so much more.  The menu has Indonesian style dishes and a couple other American and Italian staples like pasta, tacos and burgers.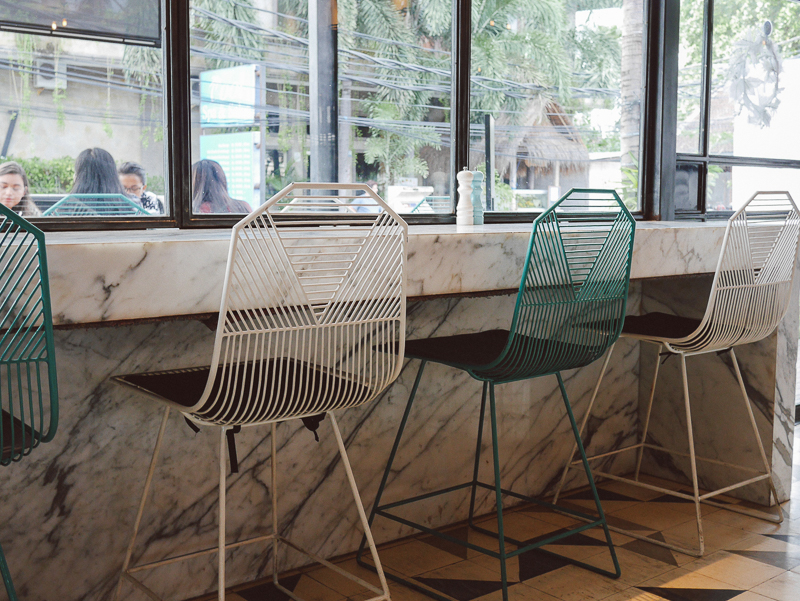 Earth Cafe
It really excites me when I come across vegan restaurants with such a big menu.  Earth cafe has a huge selection of egg free, dairy free and gluten free treats that trumps everything else on the menu.  It is also a mini grocery store for snacks and condiments.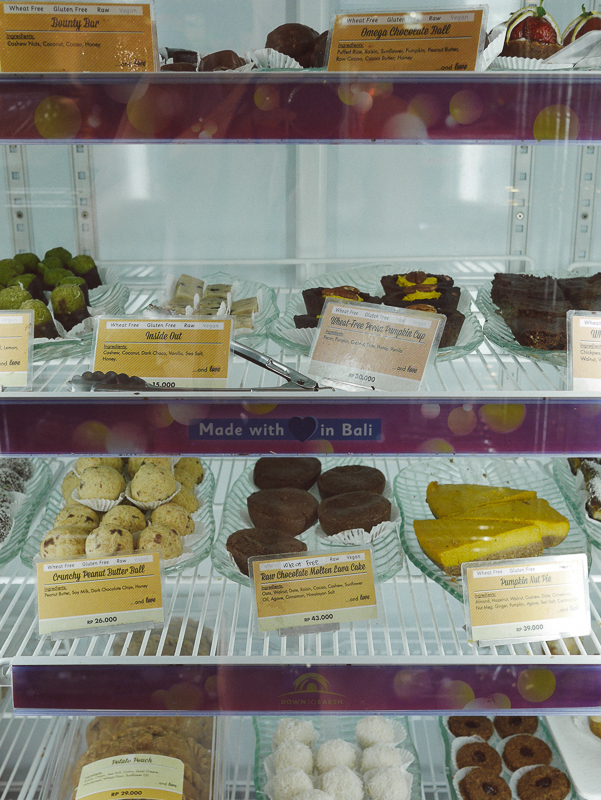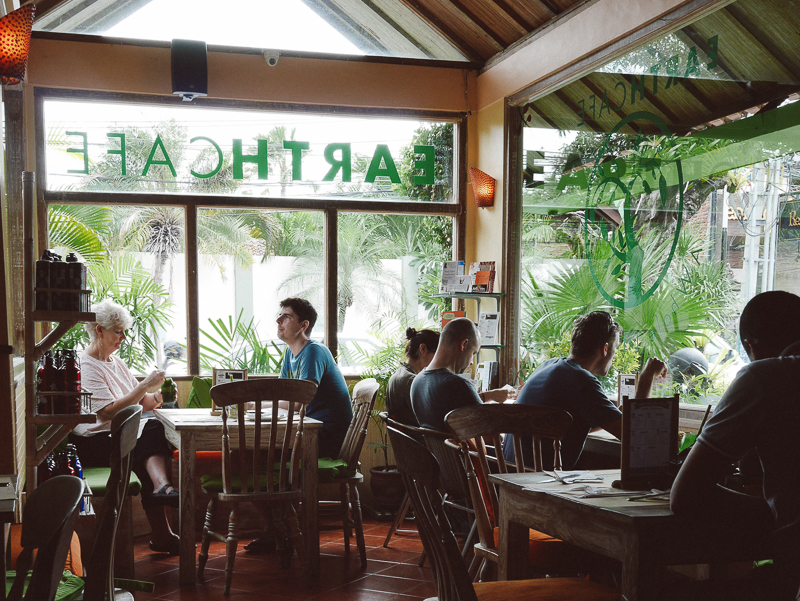 Potato Head Beach Club
Quite pricey but nicely done.  The hip place to tan and sip an expensive cocktail.  The food is good but again, I didn't come here for the food.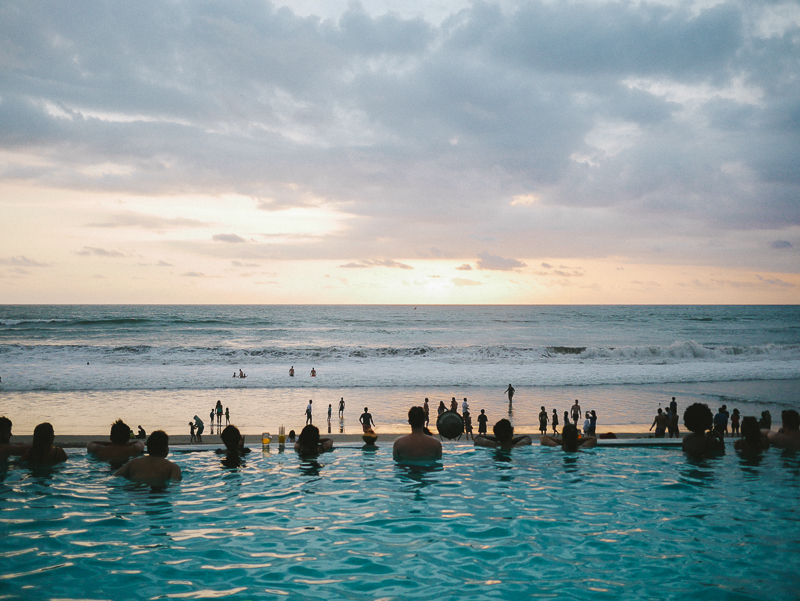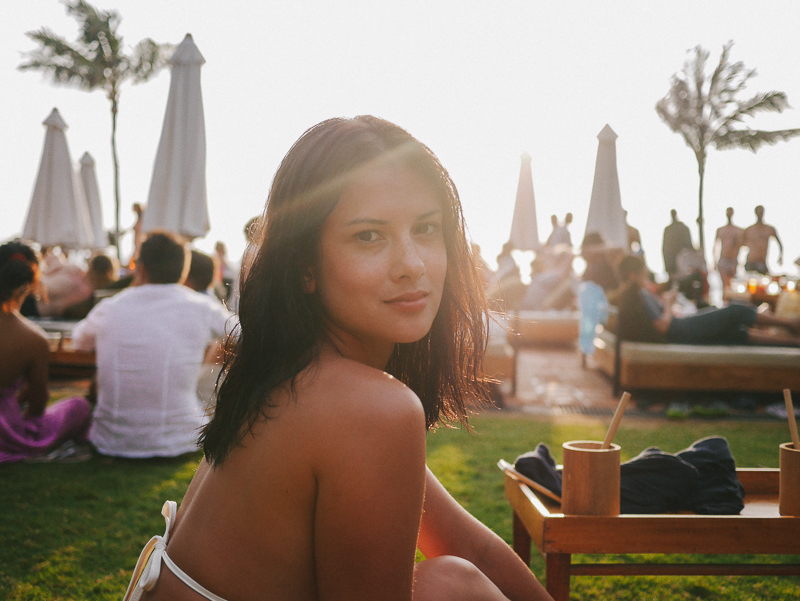 Seminyak beach
No food here!  Just wanted to share these nice pictures with you.  Seminyak has a bit of a surf but it's also a good place to tan.  You can rent lounge beds on the beach and have fresh coconut juice.