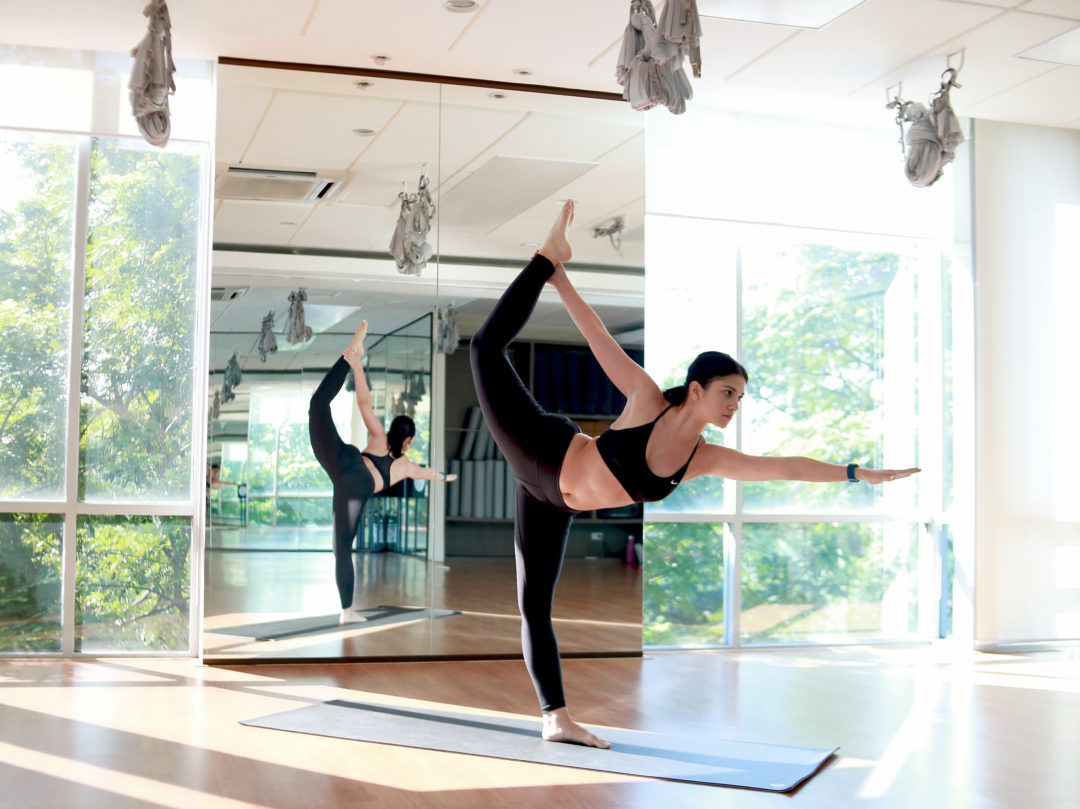 Most people who have never tried yoga in a heated room tend to be intimidated by the thought of having to bend and stretch, half naked, in a steamy room with strangers.  Others may actually find it appealing *wink*.  I remember 10 years ago when I first tried Bikram, I defied the instructor's orders and ran out of the room gasping for air!  But I still kept going to class until I had broken through my own physical struggles.

Hot yoga is a beautiful practice.  Once you start to understand yourself more and become one with the heat, your body becomes so easy to work with.  The heat helps loosen the joints and muscles.  The buckets of sweat that flow out of you cools your body making the heat not noticeable at all.  It also teaches you to embrace your body as hot yoga is best practiced with very little clothing on.  You will find that allowing your skin to breathe is much more comfortable than the discomfort you feel when baring some skin.  In hot yoga, there is no judging.  It's inspiring to see bigger men and women come to class wearing only board shorts or cycling shorts and a sports bra.  It has nothing to do with "lakas ng loob" and everything to do with having control over your mind.  That's what yoga is about to me.
Hot Primary is heaven sent for those who want to get into hot yoga.  It has a set sequence that is easy to follow, more dynamic movements and poses than a typical Bikram class.  The poses are done only once and are not held as long.  There is also a little Vinyasa injected throughout the sequence to cover all areas of your body that you'd like to tone.  Beyond Rockwell is the first branch to offer this unique hot yoga class and teacher Al Galang keeps the classes filled with so much energy.  I encourage everyone to get into Hot Primary today at Beyond Rockwell, 38 Rockwell Drive corner Palma street, Makati.  Namaste.