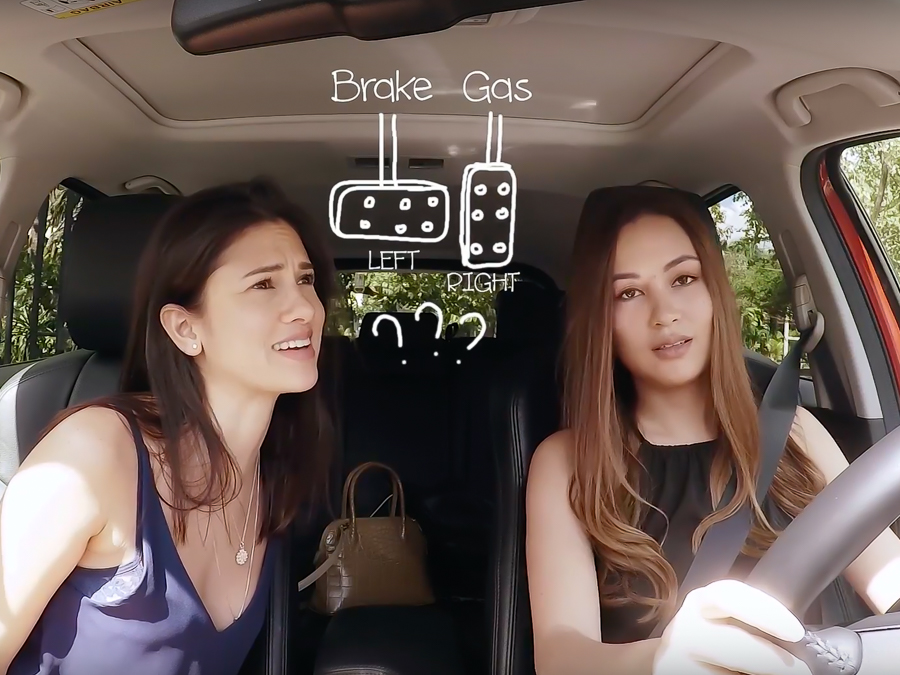 One fine day in Siargao, as my friends and I were lazing on a bangka, I daydreamed of how funny it would be to teach my dear travel bestie Sam Rodriguez how to drive.  I woke from my almost "passed out" state, jumped right in to Sam's face and said "It's time you learn how to drive.  And were gonna film it!"  The rest of that buzzed bangka ride was spent brainstorming what would be our vlog with a major twist.
Driving has always been my thing.  I thought it was so cool when I was a teenager – to be able to go anywhere you want by yourself without adult supervision (hahaha pero never ko tinakas yung car ok).  Needless to say, I was super excited to get a license that I put myself through driving school at 19.  Then it became a necessity to drive myself to work and school in my early 20s.  Now, I consider it an important life skill one can use during travels abroad and the occasional zombie apocalypse.
Though I may not be the best teacher (as you will see in this just-for-fun series), I'm sure I have passed on little nuggets of driving wisdom to many of my girl friends I've taught how to park and drive.  And now, my next victim Sam gets to enjoy our quality time bonding in the car for many episodes to come…
Follow our official Facebook page and leave your comments!  We'd love to hear from you!