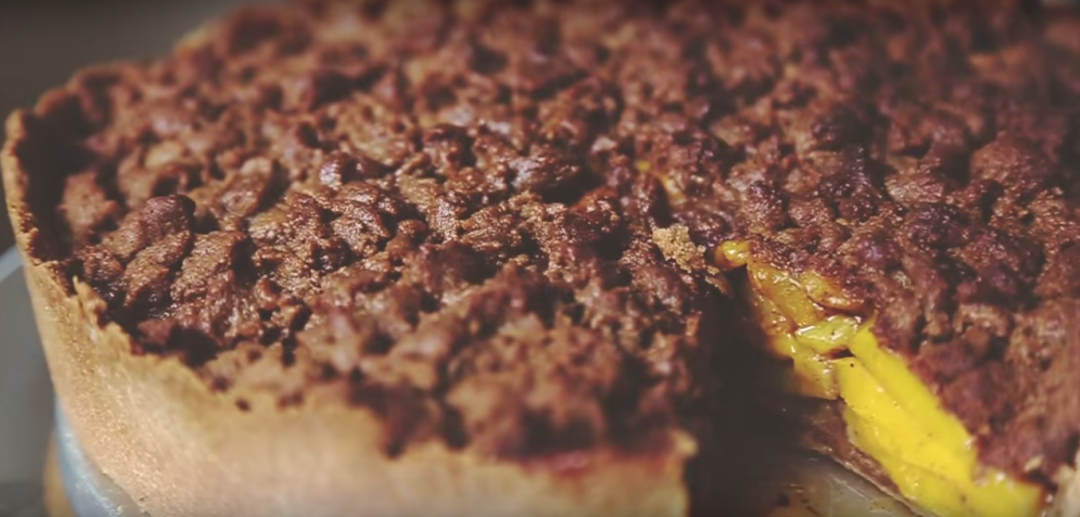 This is my homage to Jollibee's peach mango pie that I loved so much growing up.  I use a mixture of whole wheat flour and crushed graham crackers for the crust and crumble top!  Let me show you how to make a pie without any fancy equipment!
On this blog, I want to un-complicate cooking and baking for you in visual way.  I want to demonstrate how you can do certain things without the fancy appliances some recipes require.  Most crust recipes would tell you to put your crust ingredients in a food processor.  No need!  You can do it all by hand and that's why this recipe is easy for anyone to do.  It is always best to use imported fresh peaches when in season.  Some supermarkets and fruit stalls sell them on occasion.  If not, canned peaches will do but look for a brand that does not contain high fructose corn syrup or chemicals.
My wholesome peach mango pie is the perfect dessert to give a loved one as a token of your affection or bring to someone's house for a dinner party.  I think certain people would be pleased to know this recipe uses organic butter, whole wheat flour blended into crushed graham crackers and very little coco sugar because the fresh fruit is already so naturally sweet.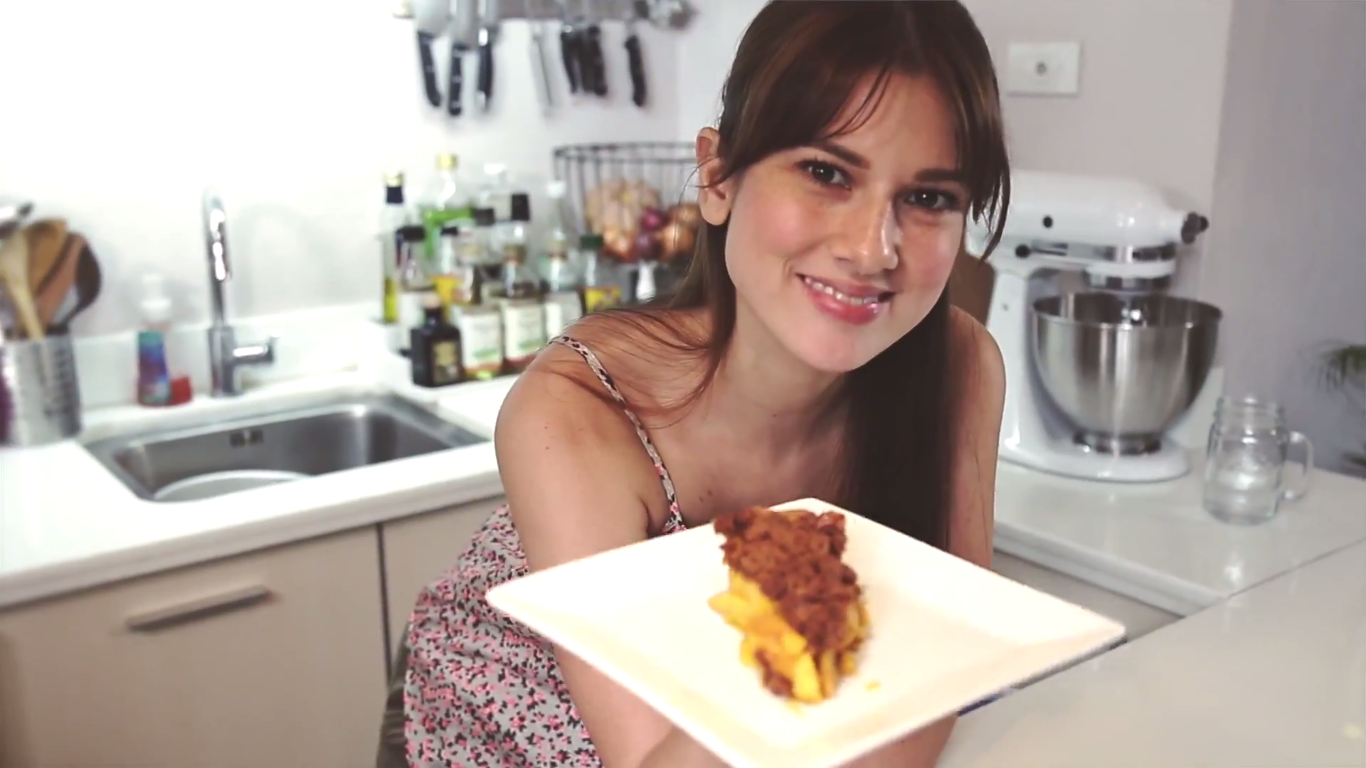 Peach Mango Pie
Yield: 1 pie
prep time: 1 hour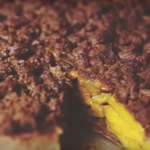 Ingredients
Crust
1 cup organic whole wheat flour
¼ cup crushed graham crackers
2 tablespoons coco sugar
½ teaspoon salt
5 tablespoons COLD organic butter (around 70 grams)
3-4 tablespoons COLD water
Topping
¼ cup organic whole wheat flour
¾ cup graham crackers
½ cup coco sugar
1 teaspoon cinnamon
¼ teaspoon salt
5 tablespoons COLD organic butter (around 70 grams)
1 tablespoon COLD water
Filling
1 teaspoon organic vanilla extract
1 tablespoon lemon juice
4 mangoes, peeled & sliced ½ inch thick
4 peaches, peeled & sliced ½ inch thick
2 tablespoons coco sugar
1 ½ teaspoons cinnamon
2 tablespoons organic whole wheat flour
Instructions
Crust
Combine flour, sugar, salt and cinnamon.
With your fingers and thumbs, blend the butter into the flour mixture.  The motion will look like you are pinching the butter and flour together until the entire mixture is evenly saturated.
Add the cold water 1 tablespoon at a time and repeat the pinching motion.
Form the dough into a ball, wrap in plastic and store in the refrigerator while you make the filling and crumble top.
topping
Combine ingredients following the same method as the crust.
Chill the dough in the refrigerator while you make the filling.
Preheat oven to 375 degrees F (190 degrees C) and grease your pie pan with butter spray.
Filling
Combine vanilla, lemon juice, sugar and cinnamon in a pan.
Add the mangoes and peaches.
Coat the fruits evenly with flour.
Heat the fruits for a few minutes, gently stirring.
Final method
Remove the crust and topping from the refrigerator and flatten plastic wrap.
Use the bottom of your baking pan, your fists or the palms of your hands to flatten the dough.
Transfer crust to pan and press down onto the pan from the center outwards and up the sides.
Pierce at the center with a fork.
Bake your crust for 5 minutes or until the crust firms up.
Layer mango and peach slices on the crust.
With the same pinching motion as before, crumble the topping on top of the filling.
Cover loosely with foil and bake for 20 minutes.
Remove foil then bake for 5-10 more minutes more or until you like how toasted the top is.
Let it cool for a bit then top with frozen yogurt!
Notes
There's no need for you to be this healthy if you want to use regular flour, you can do that too.  You can also replace the fruits with apples for something more traditional.  Keep the pie refrigerated and heat in the oven or oven toaster before serving.