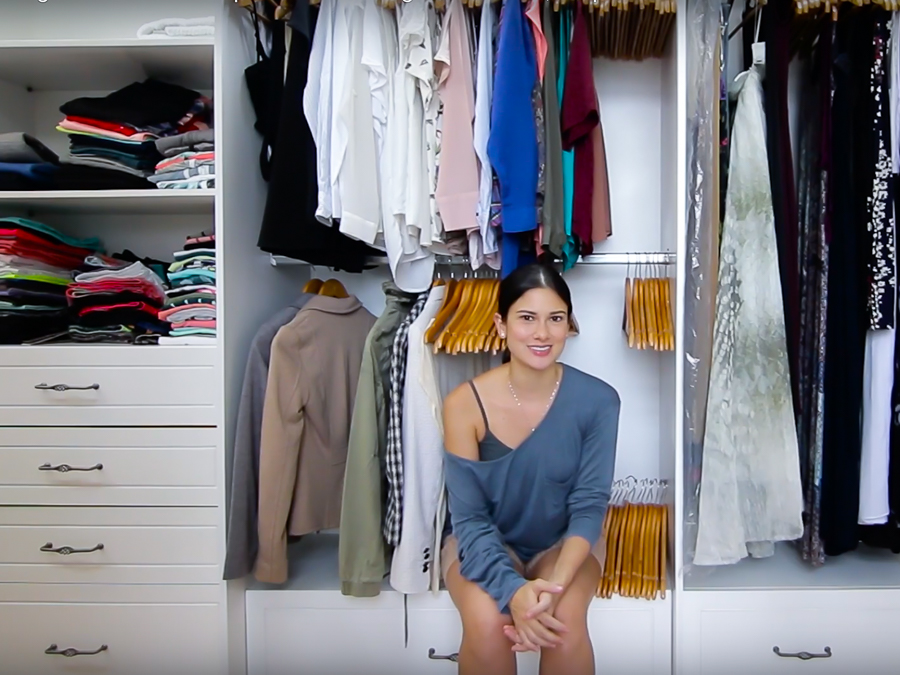 And so goes the old adage… "I have nothing to wear! Even if I have a closet full of clothes."
What is our problem then?  Why do we claim to have nothing to wear when we have a closet full of clothes.  I could be completely wrong and you can disagree with me.  My assumption is, more often than not, the amount of junk we have in our disorganized closets is the cause for this despair we feel when we look at our wardrobe.
I used to feel that I needed to have a lot of clothes because of my work as an actress.  I would keep items that did not suit my personality mixed into my everyday and seasonal wardrobe.  It was a confused mess.  And so I'd keep buying cheap clothes that are "disposable."
Renovating my house and having to pack up everything made me realize how much junk I have in my life.
My Realizations About the Need for Minimalist Living
It is not easy to box up a million things and put them in storage.
It is not easy to keep track and find what you are looking for when you have so much clutter in your closets, cabinets and drawers.
I survived for 5 months with only 2 suitcases worth of clothes while I was renovating my house and renting an apartment.
It is a pain in the neck to clean a house that's full of things.
Bringing all your junk back into your house after a renovation is a hassle.
I'd rather save my money for things that will last me a long time than buy things that are disposable.
So what did I do to simplify my life and live minimally?
I created piles for things I'm going to toss, keep, sell and donate.
I held everything one by one and thought hard if I needed it.
I did not dwell on things I couldn't decide on.  I just let it go.
I cleaned everything before putting them back in their rightful place.
I organized my things in such a way that I could see everything inside my closets, cupboards, cabinets and drawers.
I now keep a separate bank account for the money I allow myself to spend in a month.  Kind of like giving myself my own allowance.  This teaches me how to live on a strict budget.
And suddenly my brain lit up and I created a pathway for new habits.
I am happier with less things.
I don't need much to make me happy.
I prefer quality over quantity.
I want to own only a few priceless possessions that represent what I love.
I want to be self-sufficient by being able to fix my own things and find everything I need, when I need it.
Perfect the art of letting go.  Of everything.  That isn't worth the space in my life.