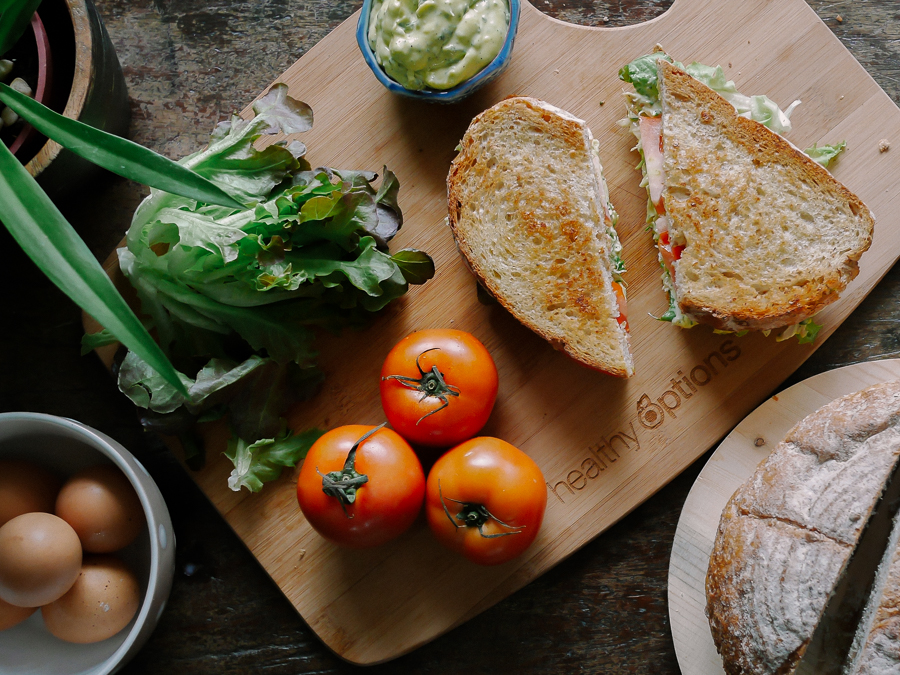 There are many simple things you can make so much yummier if you make them from scratch.  One of those is mayonnaise!  This super versatile spread can be used as a dip or base for lots of sauces and as a good old sandwich spread.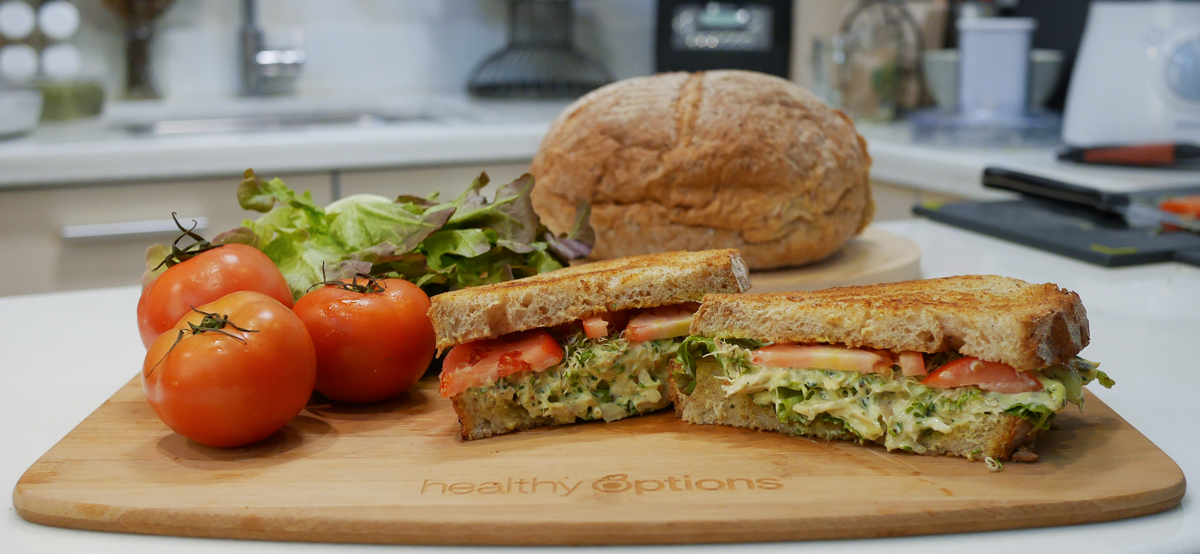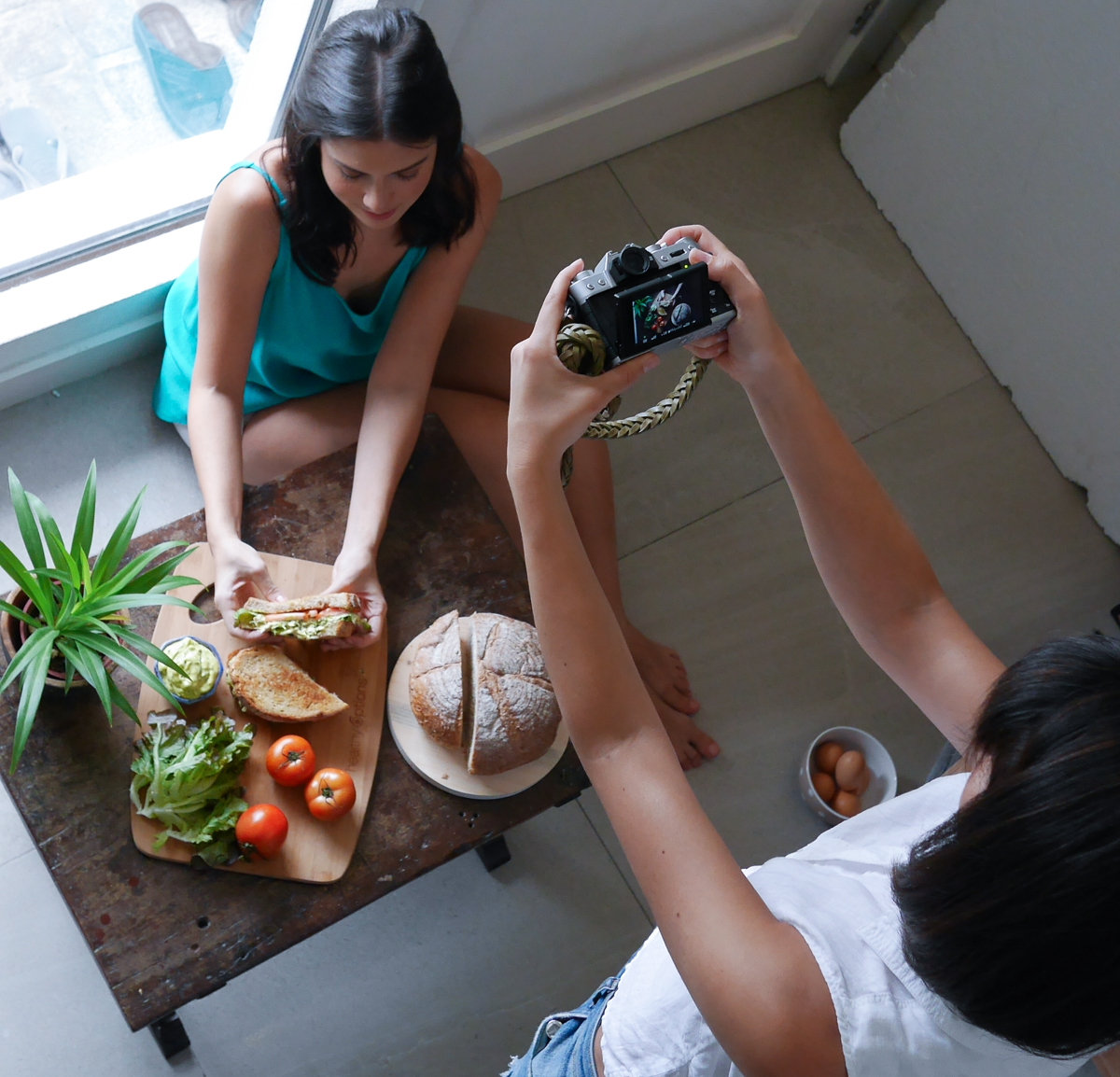 Try this recipe with shredded chicken, tuna or hard-boiled egg!  Just make sure you have organic eggs, good quality rustic whole wheat bread and a steady hand!
BASIL MAYONNAISE for Chicken Sandwich
Ingredients
6 egg yolks
2 tsp salt
1 tsp ground pepper
2 tsp minced garlic
3 Tbsp lemon juice
3 Tbsp apple cider vinegar
1 cup canola oil
1 cup olive oil
1 cup fresh basil, chopped
1 cup shredded chicken
1/4 cup basil mayonnaise
3 pcs. tomato slices
3 pcs. lettuce leaves
1 handful alfalfa sprouts
2 slices, rustic whole wheat bread
1 tsp butter
Instructions
Place the basil in the food processor and pulse for a few seconds until smooth.  Remove and set aside.
Place the egg yolks, salt, pepper, garlic, lemon juice and vinegar in a food processor and process until smooth.
Slowly pour the oils into the processor through the tube. Start with drops and gradually increase to a steady stream.
Once emulsified, add the basil and process until pureed.
Store in a sealed container in the refrigerator.
Mix the shredded chicken and mayonnaise in a bowl.
Butter the bread and heat both sides on a pan.
Layer the lettuce, chicken, alfalfa and tomatoes on a slice of toast.  Cover with the other slice of bread
Notes
This recipe works best with a food processor and all-natural ingredients.