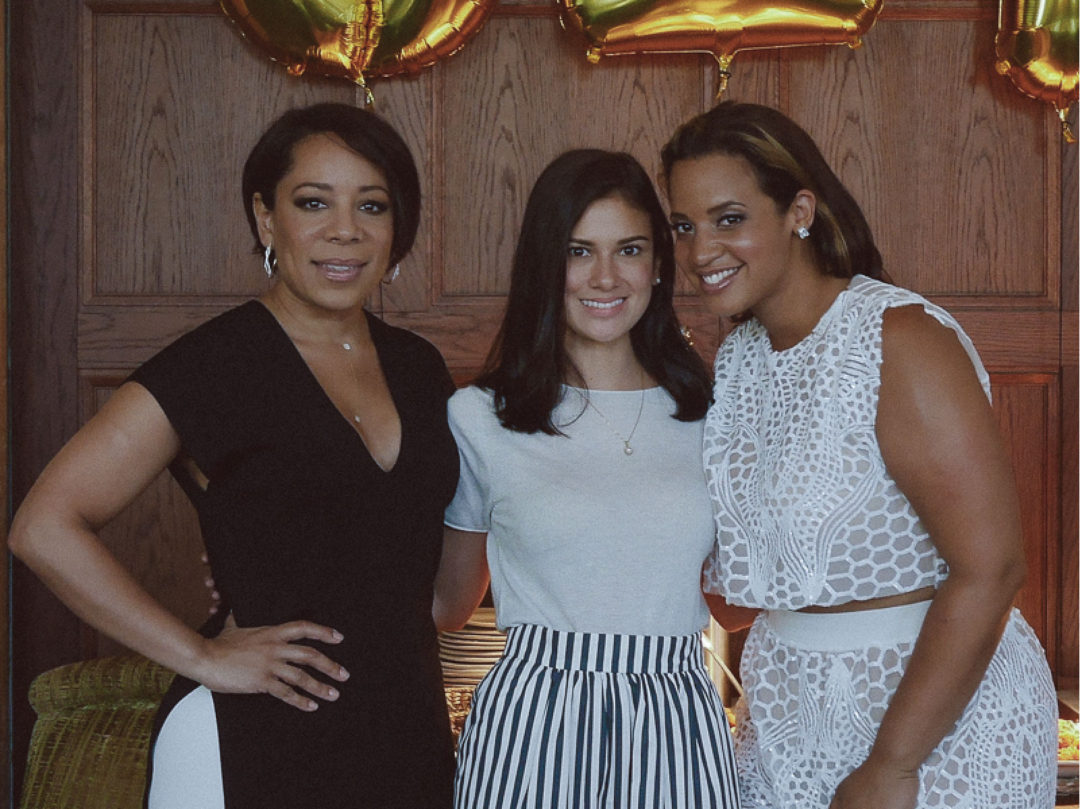 I've always aspired for the challenge of interviewing international celebrities.  My experience hosting Showbiz Konek na Konek on TV5 inspired me to keep pushing myself as a TV host.  It is something I enjoy so much more than acting!  So it was extremely exciting to be flown across the world to attend a red carpet premiere and chat with the cast members of one of my favorite Netflix shows Orange is the New Black.  I had the best time binge-watching season 2 and 3 in preparation for my interviews.  I didn't sleep on the plane!
Dascha Polanco, Yael Stone and Lea Delaria are all such lovely women with a great sense of humor.  Uzo Aduba was assigned to someone else but I really wanted to speak to the two-time Emmy award winning actress, too!
Orange is the New Black is one of the TV shows that catapulted Netflix as a major player in the scene.  Everyone went crazy over season 1, branding the show as a game changer in LGBT-themed shows.  The show also served as a platform for  transwoman actress Laverne Cox to shed more light on transwomen empowerment.  I finished all 13 episodes in 2 days!  And I know I was not alone.  Now into the 4th season, it tackles more prison politics and corruption.  Slightly darker and more serious but it still hangs onto the brand of comedy the show is known for.  Season 4 also delves a bit deeper into the psyches and backstories of our favorite characters.
This short trip to Berlin in June 2016 was packed with just the right amount semi-work and play where I got to meet influencers from all parts of the world.  But I think the best part, probably slightly better than meeting actors I admire, was gaining new friends in Asia.  I cannot wait for the day when Netflix Asia starts producing content in the Philippines.  I'd give my right arm to be a part of that evolution.
Create your Netflix Asia account now and join #ClubNetflix.