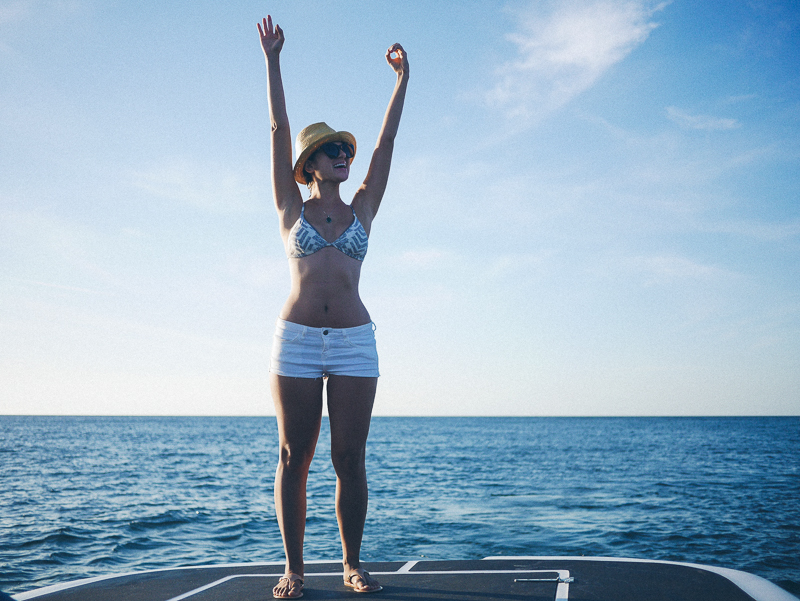 In our 20s, when we are taking our lives TOO seriously, we think, "Crap, I'm old.  I have real adult problems like how to get a higher salary and do something with my life that will give me the recognition I need."  That is still very important now.  I still want to make good money and have people appreciate my work.  But my motivations have changed so much since I turned 30.  What motivates me now is far more grounded in reality.
I hope you find some useful reality checks below.
Did you have to grow up fast?
I STARTED ACTING LIKE AN ADULT VERY EARLY IN LIFE.
I supported myself financially from the age of 18.  I was a working student too.  It was tough but I am grateful for the work ethic I've learned.  It also made me into the type of person who thrives in high pressure environments.  I was someone who always felt the need to be preoccupied with a million things.  I do well with responsibility in general and I like to get shit done.  Like, "Is there any more I can put on my plate to make me feel better about myself?"  That was my secret mantra.  I thought it was part and parcel of hustling.  But instead, it made me lose focus and direction. 
I was a scholar and a consistent dean's lister in college.  I had to pay rent at 19 years old and so I made it a personal goal to own a home early in life.  Watch that video here.  None of this was required of me by my parents.  I had no one to please except myself and it all came naturally.  People seemed impressed that I could juggle school and acting while having a house built at age of 23.  There was satisfaction in that but I reached a point where I would still feel empty and unsuccessful.
Maybe if I were not a public figure, people would care less about all of the above.  I am also a very laid back person that enjoys having nothing to do and being alone.  There are some days I could not be bothered to shower and have any sort of human interaction.  But my drive to succeed and my need to support myself turned me into a manic go-getter.
How many different things have you attempted to do in your 20s?
Post-college disorder
In the last 5 years, I have started many projects.  Some came to fruition, some are still in the incubation stage, some I've shelved indefinitely but none are thrown in the trash.  I used to feel awful about starting things I couldn't seem to finish.  I'd have a creative burst of energy and pour in so much time working on something then I'd get stuck or distracted.  Then I'd move on to the next thing.  I felt like a confused failure.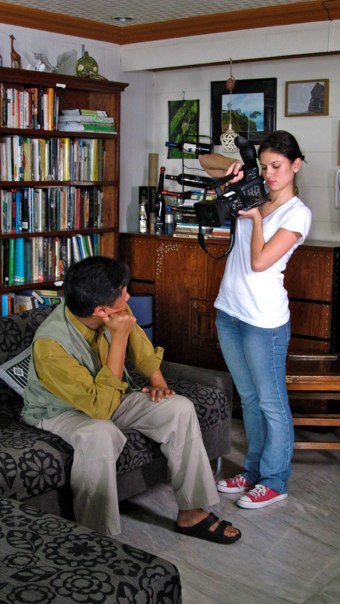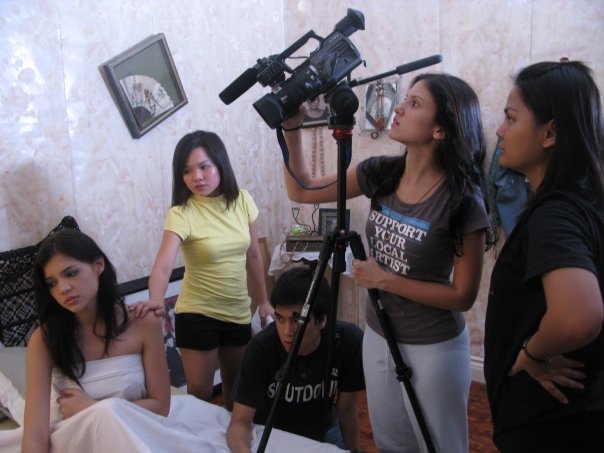 Let me start with my college thesis at 25 years old.  Yes, I graduated college at 25.  I underloaded on classes because of work.  I wrote a script for feature film I was bent on selling to a producer.  I didn't want to act in it, I just wanted the movie I wrote to be made into a mainstream film.  I passed it around but it never caught on.  I did take up film in college, ok.  I wasn't just a crazy person with a script.  Here are some of the music videos I directed in college – Bahay Kubo, Today I'll See the Sun and Hey Daydreamer.
Three years ago, I designed a lookbook for an intimate wear line I wanted to manufacture.  I could never find thinly padded laid back bras with matching comfy undies in the Philippines like the ones I buy in the States.  So I drew a collection under the notion that a deal was on the way.  The potential deal did not push through.  Not my fault.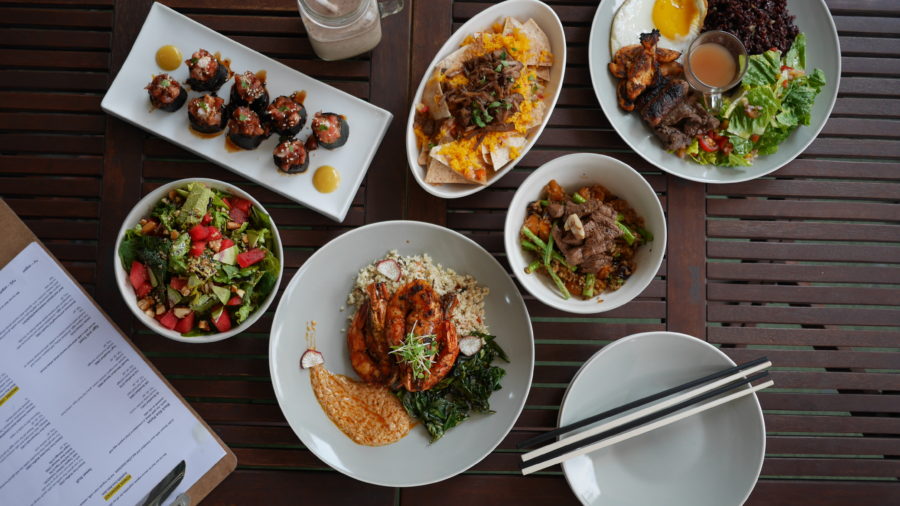 In 2014, I attended culinary school and took an online course to be a fitness nutrition coach.  I was obsessed with food and nutrition.  I am still so passionate about both subjects.  Around the same time, I started writing recipes for Runner's Kitchen, a restaurant I co-own.  Throughout my time as a fledgling restaurateur, I discovered that I was not built to be an executive chef .  
I am a home cook who creates recipes for the restaurant and loves to entertain – whether on camera or in the dining area.  I also enjoy orchestrating how the restaurant is run from the back of the house to the front of the house.  And so I took a break from culinary school and focused on the business.  
I am about to take my test to be a certified fitness nutrition coach any time now.  Just need to get through all the damn travel posts I accumulated traveling in the last 3 months.
Then in 2015, I drew up a concept for a healthy beverage bar.  I invested my savings in the research and development.  From the recipes down to the nutritional data and the branding, the project is ready to mount.  The idea is there and I will still do it soon.  I just can't seem to do it yet because the timing is not right for me.  I need to travel more and pursue the career I dream of while I am young.
Is there anything you are currently doing that you can't get enough of?
It's all this traveling I've been doing.
At some point right after I turned 30, I was fed up with what the world perceived as valuable.  So I considered selling my house and buying land on an island in the Philippines.  It was a nice thought to live simply and develop that land in to a chic bed and breakfast.
As fate would have it, I traveled to Singapore, Bali, Seoul, Boracay, Siargao, Amsterdam, Dusseldorf, Cologne, France, Berlin, Thailand, New York and the Cayman Islands in such a short amount of time.  Suddenly I am addicted to learning about the world.  Money seems to be necessary in my life in order to buy more plane tickets and pay for my bills while I am away.  I find great happiness and fulfilment in exploring a new city and putting it on this blog.  Traveling has helped rewire my brain for the better.
If you are in your mid 20s, hang in there.
About turning 30…
I am trying very hard not to react to things unless I am compelled to.  Being reactive has been my downfall in the past.
I've learned how to spot chaos as it's approaching me.  I give myself the choice to walk away.  And if chaos blindsides me, I learn from it and move on.
I can't stand clutter and do not like keeping things I don't need.  I only want to own a few important belongings, as in minimalist living.
I am also selective of what I give my full attention to.  I preserve my energy.
…and learning how to enjoy life more.
Today, I am more wide-eyed about each experience in my life.  I read things differently, if I do choose to read into it at all.  Remember the times when you overthink?  When you spend too much time thinking of your inhibitions and criticism against others rather than the practical outcome of your decisions?  I am now even optimistic about the things that I don't know.  Life is a beautiful mystery that you can direct to a path you choose, IF you choose to do so.
I am no longer killing myself over what my next achievement should be.  It's all about timing.  I can't do it all at the same time and I no longer want to stress myself out with too many activities.  I am not going to get pressured.  I just want to focus on one thing at a time and do it well.  I now see how lightening your load so you have time to play helps tame your precious ego.  More importantly, I want to live a little slower so I can savor as much as I can.  Here is my golden rule: whatever it is that I am doing, it has to make me happy.  That is my number one motivation.  To accept and align with my present life instead of allowing my ego to be preoccupied with the past and future.  
My other passion projects are put on hold because I have finally learned what it means to:
"Choose a job you love and you will never have to work a day in your life."
But wait.  I have SORT OF felt that way about everything I was doing at some point.  Yes, I love acting, hosting, filmmaking, cooking, traveling, writing and they have all made me a decent amount of money.  So I've never really been on the wrong track, even if some of the things I started have not materialized.  YET.  They are interconnected in some way and I feel it coming all together as I get older.  
You will find your own answers soon.
Here are the things I do know.
I know that it isn't as simple choosing to do something you love and expecting you will never have to work hard.  I love watching documentaries and cooking but neither of them will bring me money just like that.  I can't just watch TV and cook then expect a check to come the next week.  But they are the seeds for my next ideas.  If you find something worth pursuing, you need a serious game plan full of passion, direction, determination and an open mind to be able to turn what you love into a money-making success.  Currently working on that.
BUT WHAT ABOUT SUCCESS?
Money means success to most people.  For others, success is based on one's accolades or contribution to the world.  Some believe that success is found in true happiness.  That's all correct.  But I've also learned that there is success in at least trying.  The fact that you had an idea and attempted to make something out of it is a feat on its own.  Imagine all the people out there who haven't had the opportunity to try something out – because they don't have options or they have zero willpower.  That burst of creativity that leads to self discovery.  
By God's grace, it all finally made sense.    Think of what you gained in giving it a shot and not succeeding.  You earned yourself an award for the bootcamp you put yourself through.  An that award comes in the form of a mindset changed for the better, new tools/skills to plan your next big idea and humility that the higher power wants you to be pruned and polished more to handle your upcoming big break with grace.  Those are all blessings and you are never a failure.  Stay inspired.
Although, don't be content with just trying trying trying but never following through and developing an idea into something stable.
So how do you move gracefully into your 30s?
Pay attention to the signs.
What are you naturally good at?
What are you proficient enough in to teach people about?
What passion of yours gets you really excited?
Is there anything you have been doing that doesn't feel right for you anymore?  Then it probably isn't.  
These are things I ask myself.  But there will also be that one thing, no matter how many times you've gotten rejected, that you will stay motivated for.  Allow yourself to adapt to the changes necessary for self-improvement.  Humility is always key.  Steve Jobs and J.K. Rowling come to mind.  Steve Jobs was fired from his own company but continued to do good work.  Apple eventually needed him back.  Harry Potter got rejected multiple times before getting published.  And how's this for determination… the 2016 Filipina Ms. Universe Pia Wurtzbach joined Bb. Pilipinas 3 times year after year, training like a monster and never letting LOSING a beauty pageant stop her from succeeding.  Look how this has all paid off for them.  So find that one thing for you and when you do, please don't give it up because you failed.  You have that energy inside of you.  Find it.
I AM PAYING ATTENTION TO THE SIGNS
Like I said, everything is coming together as it should.  I can look at my life with a bird's eye view and see that everything I have learned in my 20s has given me the tools I need for the next chapter.   It took a while but my path is clear now.   All I have to do is follow through with my game plan learn as much as I can as I am pursuing it.  But just that one thing first!  I will be patient and keep my eye on the prize.  
"The secret to happiness is letting go of judgment and resistance to the way things are"
~Eckhart Tolle~
I hope you are as enthusiastic as I am about being young and 30.  Click here to see how I spent my 30th birthday in Boracay.