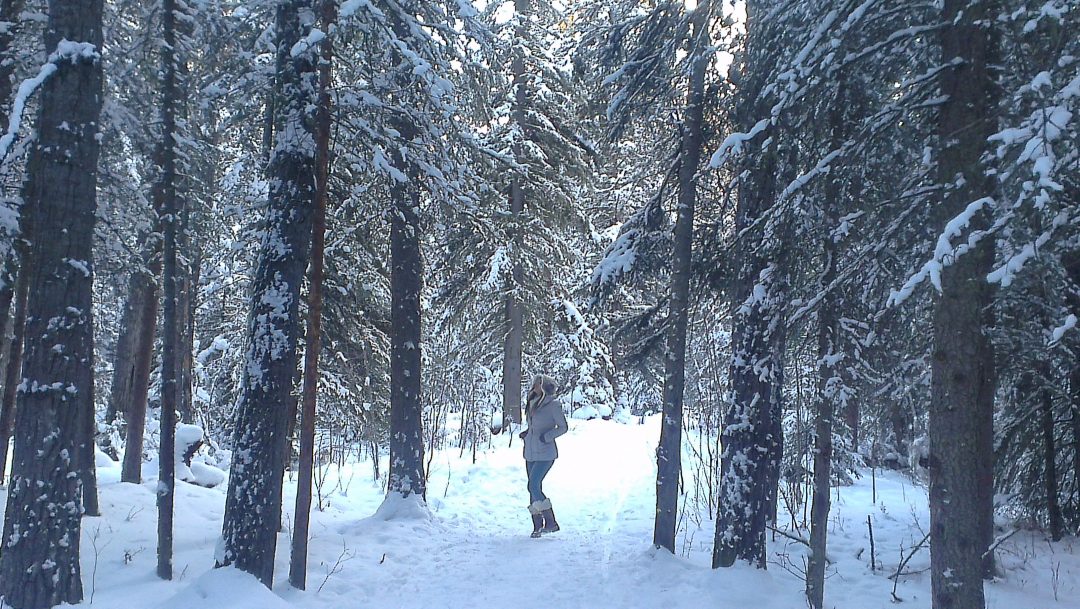 Around this time two years ago, I was a mess.  I thought I was going to die form heartache and sadness.  I had been broken up with by my own cellphone (yeah, break up text), my dad was hospitalized due to an infection from quadruple heart bypass surgery and my lola was diagnosed with stage 4 colorectal cancer.  That was right smack in the midst of Christmas season.  Merry Christmas, Bianca!  God loves you!  Indeed he does.  The lessons that came from that devastation were what I needed to set my mind in a better direction.  So I shut my trap, stopped being a whiny drama queen and thrust myself into the world outside of my comfort zone.  With that, I wrote.
Writing this Heartbreak Manifesto was liberating.  It set me free from the trap of searching for answers I didn't need.
"What did I do wrong?"
"What can I do to fix it?"
"How do you make the pain go away?
"Why me??? WHY?"
I was finally coming to terms with my emotions and talking to my laptop unwound the baggage I had been carrying from a stupid break up.  I was honestly just telling myself to get my shit together and get over myself.
"It's over, woman!"
"Move on!"
If you are in any form of emotional stress, I hope reading this will soothe the anxiety a little.  Here is that article published in Meg Magazine that I love going back to when I'm feeling a little down…
Written on a winter bus ride through Alberta, Canada at the start of my 6-week, 6-city North American sojourn to find what was there all along, I piece together what makes me tick to lose what keeps me stuck.
We reach a turning point in our life where everything we knew as normal is up-ended, spun around and tossed, blindsiding us while the rug we so nicely laid on the ground is pulled out from under us.  You ask yourself what to do.  How do you deal with this earth-shattering snowball of unpleasant surprises?
I've heard many crash-and-burn and recover stories.  You've all been through something.  In that moment where you feel like the world is caving in on you, your inner child is on the floor weeping for mommy to make it all go away.  But you are no child.  You have brought yourself to where you are today.  No one knows better than you what you need to do to cope.  But it's tough.  You want someone to give you the answers.  You want someone to tell you what went wrong, why you, why now.  You need someone to tell you what to do, how to act, so your thoughts and feelings can wallow in the dumpster a little longer.  It seems like the hardest thing to do when you're at a loss is think of how to get out.  So what do you do when you feel like there's nothing you CAN do?  You break up with the past.  Toss it out along with every single thing that keeps you stuck.
I am still working out my own kinks.  I feel that in my process, I can be of help to those "who feel they can get through their predicament if they are given assistance."  But before you listen to anyone else, know that there is nobody but you who can pick yourself up and build a better version of yourself.  Here is a framework that I follow for everyday life, but even more so when I feel that life is anything less than amazing.  And it should never be that way because life is just THAT, amazing.  Go be amazing with it.
1. They say when life gives you lemons, make lemonade.
 
I say, plant the seeds of your favorite fruit-bearing tree, make a nice pie with the prime-quality fruit you have harvested and use the lemons to add an extra kick to that homemade pastry.  Then share the warm sweetness with the people who have gathered around you just to have a little bite of that awesomeness.  Hey and if you spot a lucky one who shares the same taste buds, maybe you'll give him/her a whole slice.
2. Fully equip yourself for the battles that lie ahead.

Be the best version of yourself as often as you can but still love anything that is less than perfect.  Contentment is found in the satisfaction of getting through any task. We will never be 100% content and we shouldn't be.  So we must do more new things to always experience this satisfaction that is one you should be addicted to.  If you think there's nothing really new in life to excite you, why not set it up for yourself?  Of course you won't wait for it to fall on your lap!
3. Mind, body, heart and soul.  Treat them as possessions that need constant polishing. They are, after all, God's precious gifts and you only get one of each.
Open your mind to the infinite knowledge the world has to offer.
Accept that you know less compared to those who have come before you.  But show them what a sponge you can be.  Write with no deadline.  Dance to music that doesn't necessarily come from instruments.  Sing along to lyrics you are hearing for the first time.  Read a language you can't speak.  Speak with your heart's mouth.  Or better yet, speak of ideas to make this world a better place. Or even better, map out the plans for these ideas and utilize all your resources to set them in motion.  Commit and follow through.
Subject your body to the training it needs to perform on life's stage.
Let it perspire and release toxins.  Burn calories and enjoy the free endorphins that come with it.  Try to cultivate real talent from what was once a minor skill.  Feed your body with things that make it happy but still let it live another day in better shape.  Work for your food.  And I don't just mean in the workplace!  In the kitchen!  They say you are what you eat.  I say you are what you cook.  If you can't cook, what are you then?  Don't rely on anyone for what you put into your body.  I mean that in every sense of that statement.
Love with your heart's gut.
Your heart is a being all on its own.  It is not just any ordinary body part.  We already know (based on how we have let it take over) that the heart has a mind of its own.  It has a spine that connects its brain to your limbs.  Use that backbone to dance with someone truly worthy of a waltz.  One who has equally trained and fed themselves well.  They should teach you new things.  Let them.  Even if they have read or traveled less than you have, their life lessons should be ones they are proud to speak of.  Hopefully the money they have has come from their own hard work but even if it didn't or they have yet to receive their fortune, they MUST know the value of loose change and what you can acquire if you put it all together.  They should say openly that even if they aren't satisfied with the wealth they have amassed, they want to work hard to see the world with you.  Then want to work even harder to provide a home for you when you both return from your travels.  Your heart also has mouth, stomach and gut – a very sensitive digestive system that will hurt very badly if you feed it the wrong things.  You don't want a tummy ache now, do you?  Much less induce your own vomiting.
Offer your soul.
As if to light a candle in church and offer a prayer for something you need, ignite a fire inside you by giving a part of yourself to someone else.  Honor your family.  Help a stranger.  Pay it forward.  Lend a hand.  No amount of material rewards can equate to the fulfillment one gets from making someone smile.
4. You best be on your toes or else.
I've always believed in tiptoeing through life.  Admittedly though, at times I have become complacent that everything going well for me will stay stuck in a bubble only I can burst.  As I grow older, I scold myself less about the youthful self-entitlement we get from instant gratification.  Experience has made me more aware of how fleeting everything is – health, love, success, money and even relationships.  The things we value the most are the ones, I think, can slip away the easiest and most painfully if we don't tiptoe around them.  Hold them delicately in the palms of your hands.  Stop dragging your feet around life.  Don't stomp your way through your issues, don't float around them or lay flat in them either.  You will sink sooner that you think.  Instead, try getting on the lowest tip of your body and propel yourself up to highest point possible without your feet lifting off the ground.  Once you've found your balance, put some rhythm to your step and dance for the world to see.  Like a prima ballerina who, no matter how rigorous her life-long training has been, will not be able to awe people with her turn out and pointe if she doesn't dance from the heart.  Give the same passion and dedication to everything you do.  Be with gratitude everyday.
5. To close for comfort?  Step out of your comfort zone.
Getting tired of the monotonous, mundane or monstrous realities of everyday life?  Travel.  It can be as easy as a weekend at your friend's house, a trip to your province or 6 weeks to 6 cities with people anticipating your presence. These could be people close to your heart or people who you have yet to love.  The point is, get off your high horse and get out of yourself.  Give yourself a chance to breathe foreign air, eat with an open mind, live out of a suitcase, sleep on someone's sofa, and spend hard-earned money on priceless moments not even a camera can capture.  Marvel at the world.  When you return home to your fulfilling job, loving friends/family and comfortable home, you will see a vibrant tinge to everything that once seemed dull.
6. Heartache? It is the stuff of legends.
If you have been lucky enough to experience the gut-wrenching, ass-kicking heartbreak that the best narratives are made of, you, my friend, are a champion.  They say that the best things come out of the shittiest dump of a predicament life has curve-balled your way.  Only you can make that statement true.  This is where you will have to do everything mentioned above with the most commitment ever to be able to win this battle.  But before that, wear your heartache proud.  Even if you did not bring it upon yourself, take responsibility to rid your life of those who have played a part in pushing you down.  What has hurt you, human or not, has had their chance at life with you and blew it.  Only if that something died a natural death can you excuse its disappearance from your life.  But anything up-ended by someone's unilateral, selfish decision deserves to be in left in the past.  Help yourself and put its remains in a box.  Return to sender or put away out of sight permanently or until you decide you can use that appliance without any angst.  Hopefully to make pastries for the other loves in your life and the new one that's just about to come your way.
Maybe you wanted it to last a little longer.  I know getting your heart's ass kicked really sucks but I tell you, for the moment that you are in the fire, it will be the fuel to ignite the rocket that you are.  So let it hurt.  Cry to a song, cry with a movie or cry in the silence of prayer.  Relish your heartache and feel the cleanse that each tear brings.  Speak freely of thy pain to those who will let you do it for 10 minutes at a time then push you to wash your hair and put something nice on.  Don't be embarrassed that it didn't work out.  Be grateful for the chance you had.  Be proud of how you fought for what was important to you.  Thank God that you are alive and have today to put into practice what you learned yesterday.  Whoever caused this will get what is coming to them.  Just like how you will get what you deserve, BETTER. 
You have to let the crash burn you.  Then rise out of it all… like a Phoenix!  So put away everything that keeps you hung up on the past, pay more attention to those that appreciate your existence and give yourself all the love you would like to receive.  Repeat 1-5 as often as you can.
What's your heartbreak story?
B